SBA Hurricane Fiona recovery loans still available for small businesses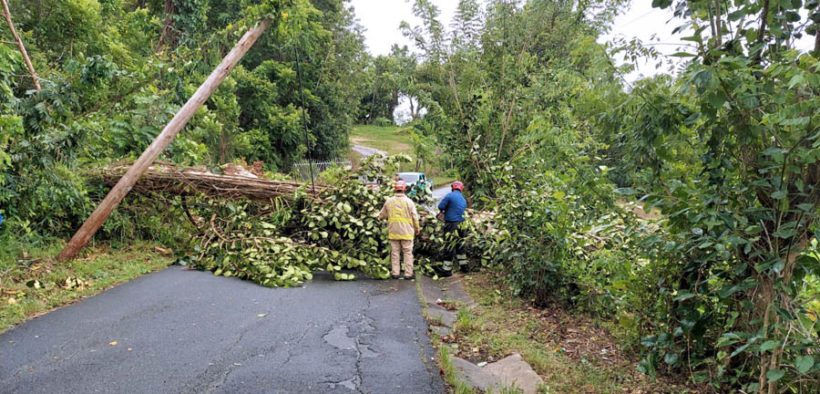 The U.S. Small Business Administration announced that disaster loans for hurricane Fiona recovery are still available for small businesses and nonprofit organizations in Puerto Rico to apply for until June 21.
Additionally, SBA will waive the interest rate for the first year on new disaster loans and extend the initial payment deferment period automatically to 12 months, that including the loan applications made on or after Sep. 21, 2022, until Sep. 30, 2023.
At the moment, there are no in-person recovery centers in Puerto Rico, but there is online assistance for the application process, as Florencio Marina, public affairs specialist for the east field operations center in the SBA, explained.
Businesses and private nonprofit organizations of any size may borrow up to $2 million to repair or replace disaster-damaged or destroyed real estate, machinery and equipment, inventory, and other business assets.
The available aid includes Economic Injury Disaster Loans that provide working capital loans to help small businesses, small agricultural co-ops, and most private nonprofit organizations of all sizes.
Applicants must have an acceptable credit history, must show the ability to repay all loans, and collateral is required for all loans of more than $25,000.
"It's a tool SBA has been using for these situations for more than four decades quite successfully to help businesses and until recently homeowners, as well as people who rent so they can benefit in times of disaster and get back to normal," said Marina.
Interest rates are zero percent for the first year and are as low as 3.04% for businesses and 1.875% for nonprofit organizations after the first year with terms up to 30 years.
"Each case is individual and the loan officers together with the people of the business will discuss the particulars of their situation and elucidate what could be done," said Marina.
"These are not normal times in the private sector, it is a different standard, since each case is particular, however, my exhortation is that businesses call for guidance and application," said Marina.
As of Dec. 5, 2022, SBA has approved $1.2 billion for residents and businesses impacted by Hurricanes Fiona and Ian.
The SBA is to offer disaster loans with no interests and no required payments for the first year