Science Trust grants $350K to fund new research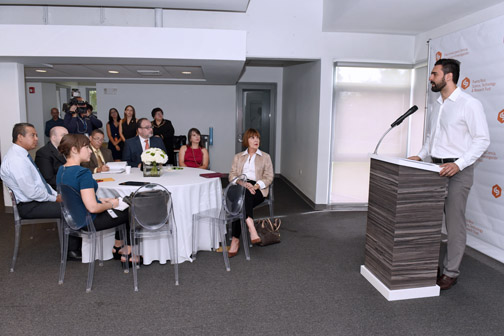 The Puerto Rico Science, Technology and Research Trust announced Wednesday the five winners of a combined $350,000 in grant funding through the Small Research Grant Program program. The funding will help the scientists draft research proposals for federal funding for large-scale projects.
A 15-member evaluation committee selected the winners — doctors in chemistry, chemical engineering, mechanical engineering and physics — from a dozen participants. The winners are: Wildeliz Torres, from Department of Chemistry at the University of Puerto Rico, Mayagüez Campus (known as RUM in Spanish); Maribella Domenech and Jorge Almodóvar, both from the RUM's Department of Chemical Engineering; Pedro Resto, from the RUM's Department of Mechanical Engineering; and Lisandro Cunci-Perez, of the Department of Chemistry and Physics at the Universidad del Turabo.
"The primary mission of the Trust is to be the tool for Puerto Rico's transition into the knowledge economy. To achieve that goal, it is essential to support our scientists," said Lucy Crespo, CEO of the Science Trust.
"We must turning the island into a hub of activity with global recognition, integrating our science and technology ecosystem. The Small Research Grant Program helps our scientists have the resources they need and are able compete with their research proposals globally," Crespo said.
The Small Research Grant Program awarded $70,000 to each of the winners to help them with their proposals and the development of their research before they are submitted to the relevant federal and private agencies.
"The grants allow more researchers to send strong proposals to federal institutions providing funds for significant projects proposals. We sought academics who had proven their competitiveness and want to move to the next level," said Crespo.
The goal is to help local researchers gain access to federal and private funds from agencies like the National Science Foundation and the National Institutes of Health, among others, and stimulate the development of a robust research ecosystem on the island.