Science Trust, Rhodium Scientific partner on space station research projects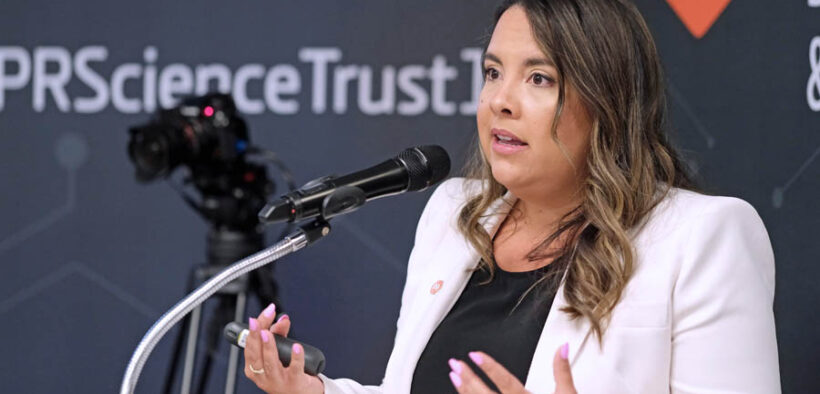 Looking to continue advancing in the field of aerospace research on the island, the Puerto Rico Science, Technology and Research Trust, together with biotech company Rhodium Scientific, offered two workshops for the island's research and aerospace ecosystem in which they unveiled details about the Puerto Rico Space Launch Challenge.
This innovative project will allow the research and development of Puerto Rican science and technology access to Rhodium Scientific's pathway to the International Space Station (ISS) through a competitive selection process based on proposals, executed by the Science Trust's Research Grants Program.
The challenge aims to propel Puerto Rico's science and engineering industries to the forefront of space innovation by providing rapid access to the ISS, spaceflight equipment and operations, and expert consulting in space mission development.
This, thanks to a collaboration by Rhodium Scientific, Industry University Research Center (Induniv) and the Science Trust, a group known as Prospace, which will evaluate the proposals. This is the first challenge of its kind in Puerto Rico, and is open to all Puerto Rican scientists, professional engineers, and students, the organizations said.
During two workshops, in Mayagüez and San Juan, spokespeople from each organization presented and detailed what they believe will be a defining step in the path of Puerto Rican aerospace research.
"Supporting these partnerships and supporting these projects is part of our mission to invest, facilitate and develop the capabilities necessary to continuously advance Puerto Rico's economy and the well-being of its citizens through innovation-based enterprises, science, technology and public health," said Science Trust CEO Lucy Crespo.
Rhodium Scientific is a Hispanic American company, founded as a biotechnology company in 2014 to promote the capabilities, capacities and commercialization of scientific discoveries and products tested in space and on Earth. Rhodium Scientific provides access to the microgravity environment for research and development (R&D), product testing and in-flight manufacturing.
"We believe the Puerto Rico Space Launch Challenge will become an annual opportunity in Puerto Rico, providing the catalysts necessary to establish Puerto Rico as a world leader in new bioscience space markets," said Olivia Gámez-Holzhaus, CEO of Rhodium Scientific, Space Biotech.
Rhodium supports partnership opportunities and programs in biomanufacturing, microbiology, drug discovery and development, plant/soil science, chemistry, and regenerative medicine and technology demonstrations. The company is pioneering new opportunities and commercial markets in space with the Rhodium Science Chamber Facility, a new platform on the ISS designed to enable discoveries and establish scalable production in space.
Rhodium Scientific joined the Science Trust's Research Grants Program, which is the main funding mechanism for research projects with a competitive process and peer review, to boost locally developed scientific and technological projects so that they achieve further development through other funding sources.
"Our Research Grants Program offers structured, systematic, and open funding mechanisms to support the development of science and technology research projects in Puerto Rico. We represent a critical source of competitive financial support for fundamental research and commercialization activities that build the knowledge economy," said Andreica Maldonado, director of the Science Trust's Research Grants Program.
"We remain focused on driving innovation and empowering Puerto Rican scientists and entrepreneurs to take Puerto Rico to the highest level of excellence on Earth and now beyond," Maldonado said.