Ponce Health Sciences Univ. launches new MS degree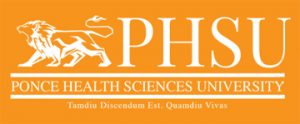 Starting in August, Ponce Health Sciences University (PHSU) will offer Puerto Rico's newest Master of Science in School Psychology degree, school officials announced Monday.
The program will provide graduates with education, practical training, and credentials to offer their services as a social worker or psychologist in an elementary school, middle school, high school, or college setting.
"Every level of public school, by law, must have a certified clinical psychology professional on their staff," said Viviana Hoyos, coordinator of the Health Psychology Program at PHSU.
"There is a significant need across Puerto Rico for certified school psychology professionals, and PHSU's new MS in School Psychology program will allow our graduates — upon licensing — to confidently apply for, and competently fill, these important job opportunities," she said.
PHSU's 2.5-year MS in School Psychology program is open to students who have a BA in any major from a college or university approved by the Council on Higher Education and 15 credits in psychology coursework.
Enrolled students will have the option of completing a concentration in Neuropsychology or in Neuroscience of Learning as part of their studies. After earning their degrees, students will be able to seek licensing in Puerto Rico and in most U.S. jurisdictions.
"Students who earn their MS in School Psychology degrees from PHSU and wish to pursue PsyD in Clinical Psychology will be able to transfer all of their earned credits, as well as apply two and a half years of their schooling, towards these advanced five year Degree programs," said Hoyos.