Scotiabank Puerto Rico launches mobile 'app'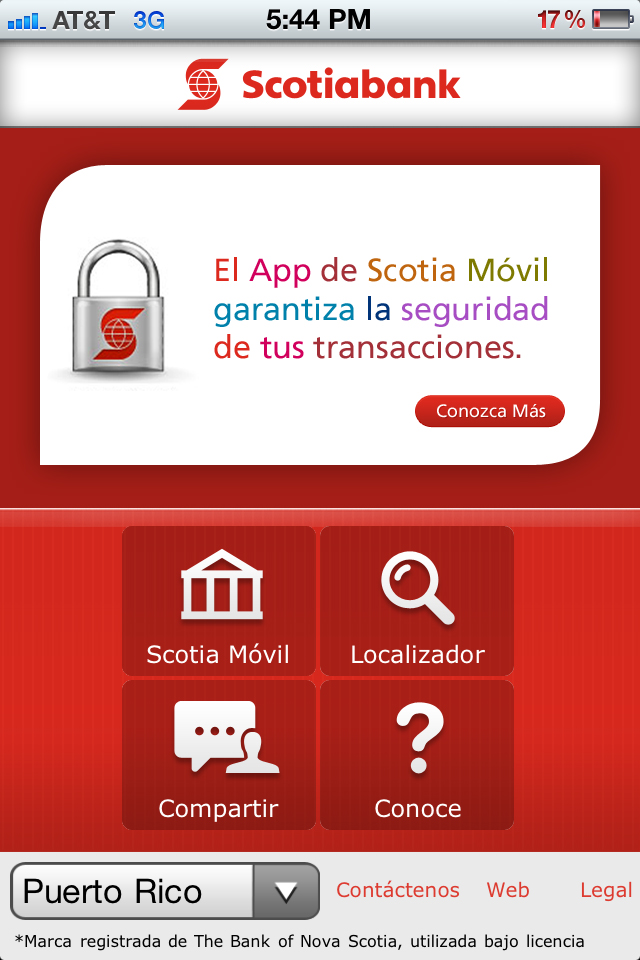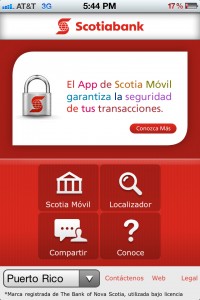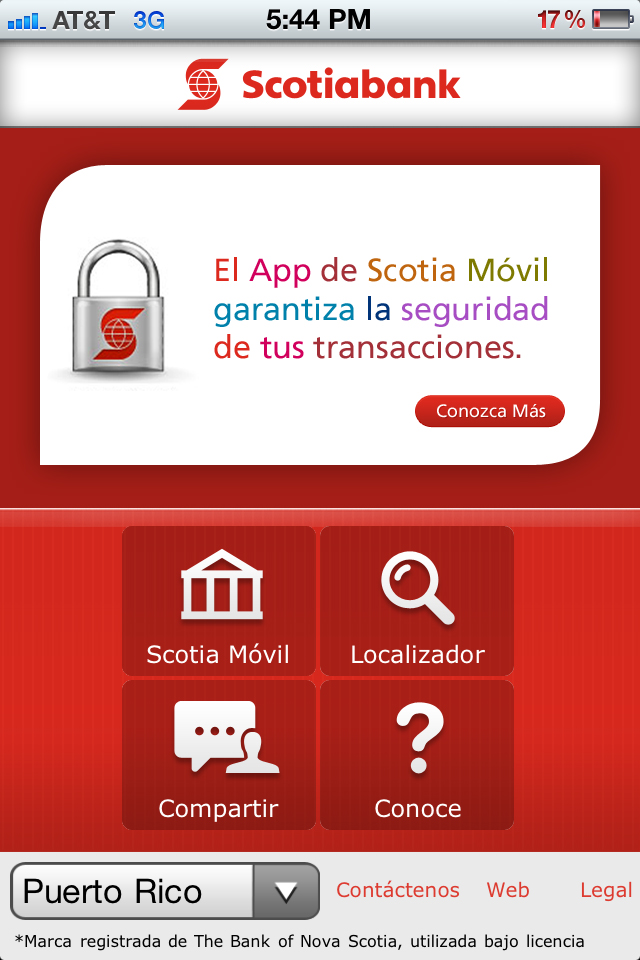 Jumping on the ever-growing mobile banking trend, Scotiabank Puerto Rico this week launched its own "app" for smartphones and tablet computers to give its more than 400,000 island customers access to their accounts.
José A. Díaz, senior vice president of individual banking, told News is my Business the new "app" offers users the same functionalities available through the bank's website, including making payments, checking balances, transferring funds and accessing information in "real time."
The "app" — launched just a few months after Scotiabank finished integrating the systems of the former R-G Premier bank into its own — is available for iPhone, Blackberry and Android-based devices, free of charge.
"Since acquiring R-G Premiere in April 2010, we were working with two different information platforms. Now that it's a single one, we're able to launch this application to benefit our Puerto Rico customers," Díaz said.
The Puerto Rico market is included in the "app" developed for the Caribbean, which spans 20 countries where Scotiabank is present. Once downloaded, the user must select "Puerto Rico" from the menu and enter their account information and password.
"That is the key to get into the application, which also includes a directory of our more than 200 ATMs and 46 branches in Puerto Rico," he said. "That in turn has a GPS functionality that will show the user exactly where the branch is located on a map."