SJ ranks 2nd on Orbitz list of top int'l travel destinations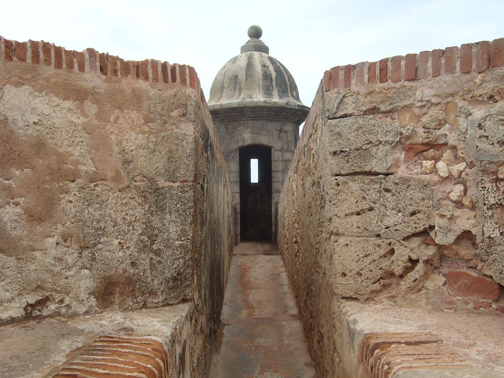 The most recent edition of the Orbitz Insider Index, published by the popular online travel company, ranked San Juan as the second most-popular international travel destination in 2011, just behind Cancun, Mexico and ahead of London, England.
Puerto Rico's capital city — which held on to its privileged position for the second year in a row — edged out Paris, Mexico City, Toronto, Guadalajara, San José del Cabo in Mexico, San José in Costa Rica and Rome.
"The top three international travel destinations for U.S. travelers — Cancun, San Juan and London — held steady in the same slots as 2010," Orbitz said. "However, there was a bit of shuffling from 2010 with Paris moving up two spots to number four and Toronto climbing one spot to six. Additionally, Mexico had an impressive showing, adding three of its cities to the list."
"Warm climates and adventure activities enticed consumers to hop flights to foreign destinations last year. In addition to scenic beaches, travelers benefitted from lower rates in Mexico City, Guadalajara and San Jose del Cabo, while Cancun stayed relatively unchanged," the report revealed.
For the third year in a row, Christmas week (Dec. 19 – Dec. 25) was the busiest travel week in 2011, followed by the week leading up to July 4th and Thanksgiving week. Two summer weeks — the first week of August and the third week of June — rounded out the top five travel weeks as many consumers took advantage of the warm weather and kids being out of school.
The virtual travel agency concluded that an improving economy and a pent-up demand for travel resulted in a strong year in 2011 for the travel industry and a good outlook for 2012 with London, Austin and Chicago projected to be among the top travel destinations this year.
"The Orbitz team of travel experts and editors have coupled their industry experience with consumer booking data and analysis of millions of consumer searches to unveil the best destinations, top hotel perks and travel trends to watch for 2012," Orbitz said.
London will be a top draw this year, when it becomes the only city to host the modern Olympic Games three times when it welcomes more than 10,000 athletes and thousands of spectators to the games this summer.
The ranking also pointed out the perks that consumers will want most in a hotel this year, namely convenient transportation, a pool and hotel amenities that go "beyond the basics," such as pet accommodations.
'12 travel booking trends
In-house travel experts at Orbitz also identified the top three travel booking trends for 2012: mobile reservations; flash sales; and gift of travel, through which consumers are finding more value in giving experiences and memories rather than store-bought items.
"Sixty-five percent of hotel reservations made via our mobile channels are for same-day stays compared to 14 percent via traditional desktop browsers," said Chris Brown, vice president of product development for Orbitz Worldwide.
Meanwhile, the number of so-called flash sale sites rose more than 350 percent from July of 2009 to July 2011 and the popularity of such sites seems only to be growing, Orbitz said.