IT solutions developer INVID gets SBA certification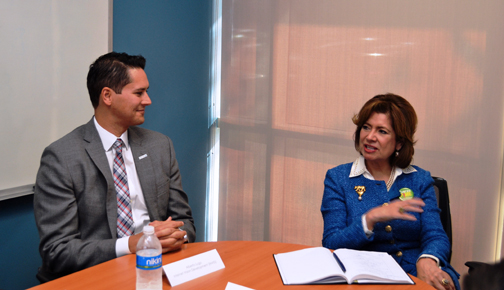 With the goal of building business competitiveness and expanding to new markets, IT solutions developer Internet Vision Development (INVID), LLC recently received certification from the U.S. Small Business Administration's 8(a) Business Development program, it announced Tuesday.
The certification is an essential instrument for helping minority entrepreneurs increase their opportunities for success in the competitive government contracting market.
This certification is an important step in the business growth plan that has prompted the local software development and consulting company to establish satellite offices in the Dominican Republic and Miami in slightly more than a dozen years since its founding, INVID President Alberto Lugo said.
The drive to expand beyond Puerto Rico shores was motivated by the opportunity to export services to the Dominican Republic that resulted in the incorporation of INVID, S.A., a sales operations established two years ago in the neighboring island, he added.
"The momentum gained from this expansion provided us with double digit growth year over year," said Lugo. "The success of this endeavor encouraged us to analyze other markets where we could best profit from our expertise in customized workplace productivity, collaboration and business intelligence solutions."
In 2015, INVID was one of the first local companies to graduate from SBA's Emerging Leaders program, an intensive seven-month training course specifically focused on the professional development of executives of "2nd stage" businesses poised for growth.
Lugo emerged from this program with key goal of entering the continental U.S. market and an action plan to become a federal government service provider, capitalizing on regulations that require that 23 percent of the federal government's annual $500 billion contract spending be awarded to small businesses.
"Establishing a sales office in Miami that same year provided us with a convenient business development center to pursue opportunities in the U.S. market, as well as Latin America, and opens new avenues for collaboration with other Hispanic-owned companies," Lugo added.
"We expect this expansion will help to double our gross income the first years and allow us to increase our number of employees by 50 percent," he said.
SBA District Director Yvette T. Collazo said the agency has a variety of programs, tools and resources to help entrepreneurs like Lugo "take their businesses to the next level, by providing them with experienced support in mapping their growth strategy and developing an action plan to achieve their goals."