Bill sparing health services from B2B tax vetoed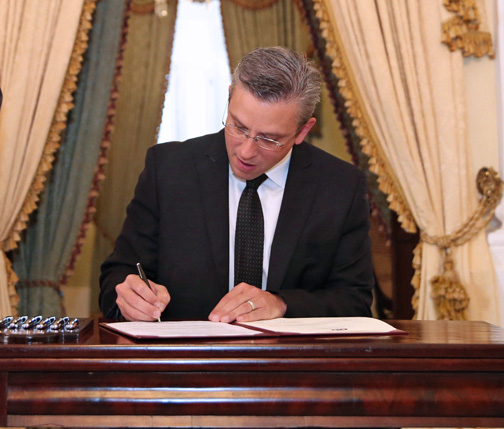 The Association of Insurance Companies of Puerto Rico (known as ACODESE for its Spanish acronym) blasted Gov. Alejandro García-Padilla's decision to veto House Resolution 2698, which would have confirmed the exemption of medical services from the 4 percent business-to-business tax.
ACODESE Chairman Carlos Rodríguez said the move is a "blow to patient health services and to the insurance sector."
"During the public debate on the Value Added Tax and B2B, the governor always said those taxes would not apply to medical services. However, the Treasury Department has insisted on applying the B2B tax to several services that are key to patient care, in spite of the legislative intention and the letter of the law," he said.
Although doctor visits will continue to be excluded from paying sales tax, the 4 percent tax will apply to services that are essential for patient care, such as the processing of medication, mental health and addiction services, and insurance payments to primary care medical groups who serve thousands of patients, including beneficiaries of the Government Health Plan, among others, he said.
"If this bill had been signed, thus clarifying the legislative intent, the Puerto Rico Health Insurance Administration, which manages the health plan, would have received a significant relief in costs tied to the contracting of pharmacy benefit management services, mental health and substance abuse services, and to the contracting of primary medical groups" Rodríguez said.
"The veto eliminates that possibility and if the Treasury Department's interpretation prevails, these costs will add to the challenges of keeping this plan viable," he said.
ACODESE also expressed disappointment over the governor's decision to veto the bill that would have eliminated the 1 percent tax on insurance premiums, which was the last remnant of the so called Gross Receipts Tax (or "patente nacional.")