Spotery to present at demo day in San Francisco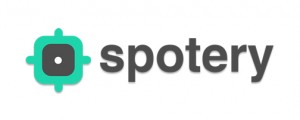 Spotery, a Puerto Rican-startup and the only one representing Latin America in the "Startups Residence Program" in San Francisco, will present its tech platform during Friday's demo day session, the company announced Wednesday.
It will present to the California cities of San Francisco, Oakland, San Leandro and West Sacramento, and will have the opportunity to enter into contracts with the participating cities and solve critical issues in the region.
This demo day will showcase the digital tools and services developed during the 16-week program by the 14 selected tech startups to potential customers and investors.
"We're excited about the opportunity to showcase our solution and present to top industry leaders," said Ricardo Dávila, co-founder of Spotery. "With the rise of the digital revolution, governments around the world are looking to San Francisco as a model for modernization. San Francisco is the engine behind the sharing economy, home to Airbnb and Uber, and the city's open data policies have set precedents for innovation. The opportunity to work with the City of San Francisco is proving that Spotery is moving firmly in the right direction."
Spotery worked directly with the San Francisco's Parks and Recreation Department on an online solution that allows residents to reserve recreation facilities and participate in online lotteries for youth athletic programs. Spotery's solution allows agency staff to update open practice fields and times, categorize teams by age bracket, and allow teams to select areas during their designated lottery time. The platform will also sync reservation information with other permitting systems to increase efficiency.
The primary objective of the STIR program is to build bridges between government and startups, bringing innovative services to the public sector.
The San Francisco project, combined with the recently launched agreement with the Municipality of Caguas, is providing Spotery with relevant experience while proving traction to help scale up into the global government tech market.