Starbucks invests $500K in new Montehiedra shop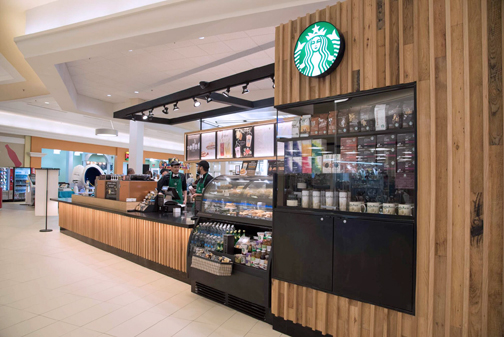 Starbucks Puerto Rico opened its 24th store at The Outlets at Montehiedra mall's food court, following a $500,000 investment, Baristas del Caribe announced Wednesday.
The stand-alone operation offers a 360-degree approach to the client, as it lacks large windows and doors, said Baristas del Caribe, a Puerto Rican company that owns the license to operate Starbucks locally.
The investment is part of the $5 million budgeted for the opening of new stores through 2018, company officials said.
"It's the first time we open in a food court, so we wanted to make it very special. It's like being on the island of the kitchen of our house," said Idis Ortiz, general manager of Starbucks.
"It is a very interactive store and fosters closeness, conversations and connection. It has a unique atmosphere, like every Starbucks," she said.
The Montehiedra store is generating 15 jobs.
"The mission of Starbucks is a commitment that we live every day in everything we do: inspire and nurture the human spirit, one person, one cup, and one community at a time," Jaime L. Fonalledas, president of Baristas del Caribe said.
During the event, the company announced the upcoming opening of new Starbucks shops at one of the Ana G. Méndez college campuses and another in Santa Isabel, which will feature a drive-thru window.