Starbucks launches loyalty program in Puerto Rico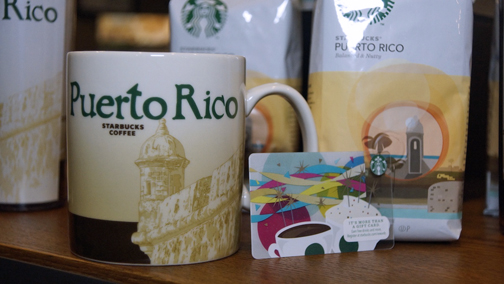 Starbucks Puerto Rico has launched its rechargeable card as part of its "My Starbucks Rewards" customer loyalty program. Consumers can get the card for free at any of the 19 stores of the island and join www.starbucks.com/rewards for use throughout North America and globally in participating countries.
The My Starbucks Card program aims to recognize the loyalty of Puerto Rican customers, and "reward the devotion they have with the company," said Martha Arias, general manager of Starbucks Puerto Rico.
"Now more than 600,000 tourists who visit us can also use their Starbucks Card and receive the corresponding benefits," Arias said about the plan to redeem points, launched in the U.S. mainland in 2009, and now active worldwide.
Virginia Rivera, brand and category manager for Starbucks, said the points and bonus redemption system has three levels — "Welcome," "Green" and "Gold" — which grant customers free beverages and refills, depending on their consumption level. To enter the rewards program, the cardholder must register online and deposit at least $5 in the card.
"That way, the customer can create their account and check their balance on the welcome screen. The initial benefit is a free drink and another one on their birthday. A star is granted each day a customer consumes. By accumulating five stars, the customer automatically passed to the green level, whose benefits are complimentary drinks and refills on coffee or tea," she said.
Rivera said Starbucks will be rolling out more benefits. For more information about the Starbucks Card and My Starbucks Rewards, click here.