Stateside Sbarro Ch. 11 petition spares P.R. operation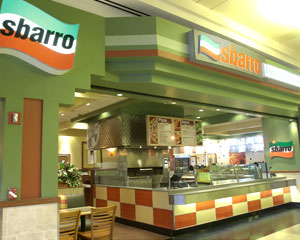 Fast-food Italian eatery chain Sbarro filed for Chapter 11 bankruptcy protection for its stateside business, a decision that is not expected to affect the local eight-restaurant operation, News is my Business learned Monday.
In Puerto Rico, Sbarro has been doing business for more than 20 years under franchise operator Ital-Americas Foods and has presence in food courts in malls in Hato Rey, Bayamón, Ponce, Guaynabo, and Caguas.
While the local operation has been able to mostly avoid the financial troubles of it stateside parent, local economic conditions have led a number of Sbarro restaurants to close in recent years, including locations once inside the Plaza Carolina food court and El Señorial in Cupey.
On Monday, Sbarro's owner, New York-based MidOcean Partners, filed for Chapter 11 protection to restructure its balance sheet and pull itself out of some $200 million in debt. The petition also seeks the approval of an agreement it reached with its key lenders that would shore up $35 million in financing for the embattled operation.
That money will be used to eliminate part of the current debt, CNN Money reported Monday.
In a letter posted on its website, Sbarro said its 1,000-restaurant stateside chain will continue to work without interruption during the reorganization process, thus rejecting the possibility of a closing.
"Simply put, we remain committed to meeting the needs of all our stakeholders and we look forward to building on Sbarro's 50-year track record of success. Sbarro is a strong company with one of the most recognizable restaurant brands in the world," the company said in the statement.
We look forward to emerging from this process as quickly as possible with a financial structure that will position us for long-term success," the company added.
The Puerto Rico operation falls under Sbarro's international division, which blankets the Caribbean, Central and South America and Europe.
The information and documents contained in "News is my Business" are property of this blog. You may not copy, distribute or use this information without the express written permission of this blog's creator, unless it is for personal or educational purposes. Fees for commercial or for-profit use apply.