Suiza Fruit launches promotional campaign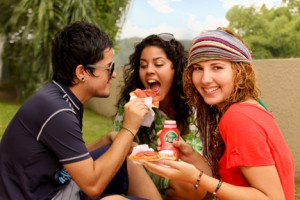 Fruit juice brand Suiza Fruit launched Tuesday a new promotional effort under the "Thirst for the Road with Suiza Fruit" slogan, urging consumers to share photos or videos of outdoor events and how they are pared with Suiza Fruit products.
During the promotion that runs through July 29, participants should submit their photos or videos to www.seddecambio.com. The submissions receiving the most votes through the Suiza Fruit Facebook fan page could win prizes including $1,000 in cash, or an all-expense paid weekend trip to Culebra and a day of adventure at Toro Verde park for the winner and three friends.
Suiza Fruit is a subsidiary of Suiza Dairy Corp., which manufactures and distributes Suiza Fruit Puro, Suiza Premium and Golden Supreme juices, among others.