Survey: Solar industry jobs up 6% Puerto Rico in 2022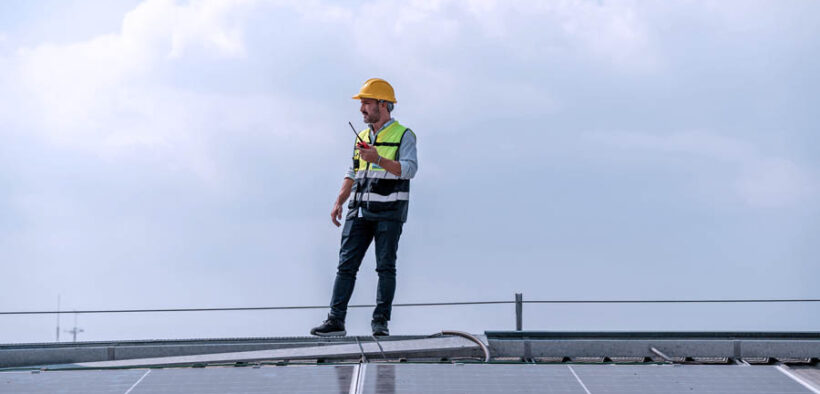 In 2022, Puerto Rico's solar industry employed approximately 2,107 workers, a 6% increase from 2021 estimates, according to the 13th National Solar Jobs Census published annually by the Interstate Renewable Energy Council (IREC).
The new report also states that the solar industry has 263,883 workers spread across all 50 states, the District of Columbia and Puerto Rico, representing an increase of 8,846 jobs, or 3.5% growth since 2021. This survey considers jobs where a majority of time is spent on solar industry-related tasks.
Solar industry jobs are on the rise in Puerto Rico due to the rapid expansion of the residential solar energy sector, which grew 52% between 2021 and 2022. An increasing number of island residents are installing photovoltaic systems with battery storage to save on energy bills and build resilience against power outages and natural disasters, IREC officials said.
"The growth of the solar industry in Puerto Rico is especially important if we consider the atmospheric challenges that the island constantly faces. The solar industry has become one of the pillars of economic growth on the island, which provides the population with new job opportunities in a field that is environmentally sustainable and [thrives on] technological innovation," said Carlos Alberto Velázquez, IREC program director in Puerto Rico.
In Puerto Rico, about one-third of solar industry workers are associated with project development and installation companies, and another third with wholesale trade and distribution companies. Others are employed in manufacturing, operations, maintenance and various sectors including training institutes, education and nonprofits.
The report also examines the demographics of the solar workforce. In Puerto Rico, 27% of the workforce is female. The solar industry workforce on the island is younger than the national workforce, with 32% aged 18-29 and 38% between 30-54.
Solar companies project that Puerto Rico's workforce will further expand by 6.4% in 2023. Training initiatives will help meet the demand for new workers, especially those focusing on diversity, equity and inclusion, the study noted.
In 2022, solar industry jobs grew in 42 states and Puerto Rico. The state with the most jobs added was California (2,404 jobs), followed by New York (988 jobs), Texas (904 jobs), Florida (506 jobs) and Massachusetts (476 jobs).
"The solar industry has grown by leaps and bounds over the past decade, overcoming one challenge after another to provide a quarter of a million jobs for Americans of all education levels and backgrounds," said IREC President Larry Sherwood. "With the passage of the Inflation Reduction Act, we can expect transformational job growth in solar, battery and other clean energy industries in the years to come."