Teissonniere to head PR firm Burson-Marsteller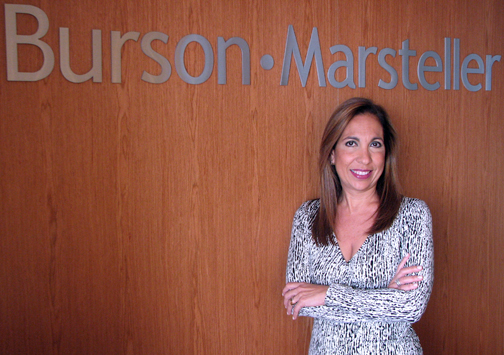 Public affairs and digital marketing services agency Burson-Marsteller announced Tuesday the appointment of Lynnette Teissonniere as market leader for its operation in Puerto Rico. Teissonniere will be based in San Juan and will report to Ramiro E. Prudencio, president of Burson-Marsteller Latin America.
In her new role, Teissonniere will lend her experience and skills to furthering the firm's existing core business and reputation, leading a team of communications professionals that will strengthen current key accounts as well as pursue the acquisition of new engagements, Burson said in a statement.
"I am excited to take on this role. Burson-Marsteller Puerto Rico is uniquely qualified to meet the evolving communications needs of Puerto Rico's business community and the public sector, and I look forward to the challenge of continuing the firm's legacy," she said.
Among her day-to-day responsibilities will be developing and executing marketing strategies, advocacy campaigns, and integrated communications plans for local and international clients representing a broad range of sectors.
"We are very pleased to have Lynnette join Burson-Marsteller. We believe her wide-ranging experience, which includes significant brand communications work as well as complex public services, dovetails perfectly with our firm's vision and mission. As our diverse client base continues to expand, we look forward to her leadership in working across multiple practices in the areas of both new business development and client services," said Prudencio.
Teissonniere comes to Burson-Marsteller Puerto Rico from Voice Public Relations, the public relations agency within Arteaga & Arteaga. Her prior experience includes two stints at Comstat Rowland, a leading local agency, where she was senior vice president and group manager. The executive also spent two years as communications director for Ondeo Puerto Rico, at the time the island's concession operator for water and sewage services.