New stores, revamped tenants at Plaza Las Américas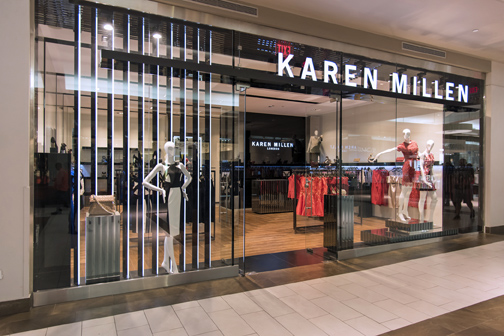 Hato Rey mega-mall Plaza Las Américas is gearing up for the holiday season with the arrival of several new stores, as well as expansions and revamping of existing tenants, officials announced Thursday.
New tenants include Galería, Starbucks, Karen Millen and Bellísima, while clothing store Zara and entertainment venue Time-Out will be making a comeback to the mall some five years after closing its location at the food court. Movie complex Caribbean Cinemas is expanding, adding two new theaters, making it the largest of its kind on the island. It will also remodel existing theaters and the lobby area.
Time-Out will occupy a 3,000 square-foot space at the La Terraza food court, near the Taco Bell and El Mesón restaurants. Namco, a video games developer and entertainment venue operator, will manage the new location that will mostly cater to children. It is expected to open before year's end.
Meanwhile, Bellísima, a cosmetics and fragrance retailer, will move into a 2,143 square-foot space at the mall's first level, between Macy's and JCPenney. It is also slated to open by year's end, along with Bien Latino, a specialty food shop offering sandwiches, soups and salads. It will occupy a 2,100 square-foot location across the corridor from Applebee's at the mall's first level.
The new tenants will join recently remodeled shops including Zara, the new Galería — now located on the first level corridor between JCPenney and Macy's — a new Starbucks, opposite the North fountain, the re-opening under new management of Karen Millen, a clothing and accessories shop for women taking up about 1,288 square feet of retail space in the second level near Amado Salón.
Another tenant that recently opened its doors is wireless provider Sprint, which is now occupying a 1,620 square-foot space in the corridor toward Sears, on the main level. Through late December, a concept called Wedding bridal Lounge will offer future spouses a place where they can hire all the resources they need for their wedding in one place. The store is located on the first level, between JCPenney and Macy's.
Before year's end, Plaza Las Américas expects the completion of the remodeling of Playero and Pearle Vision Center, as well as of Sizzler at the food court. Casual dining restaurants Olive Garden and Red Lobster are expected to open in 2017, as previously reported.