The Tryst joins NGLCC as a 'Certified LGBT Business Enterprise'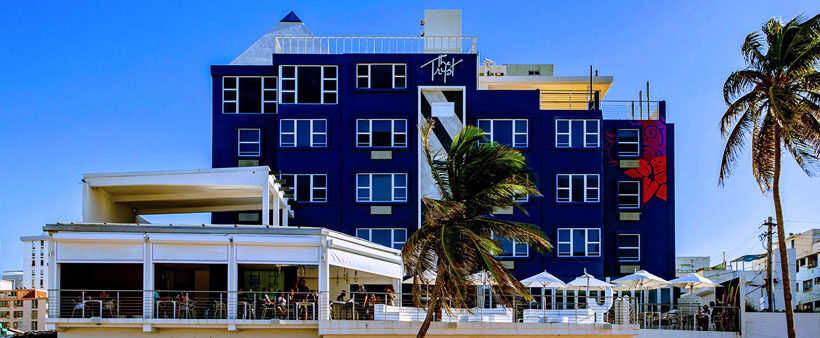 The Tryst, a boutique hotel, restaurant and bar on Condado Beach in San Juan, has been certified as an LGBT Business Enterprise by the National LGBT Chamber of Commerce, the national business voice of the LGBT community.
Entrepreneur Tristan Schukraft, founder and CEO of MISTR, recently acquired The Tryst and began a $6 million renovation of the property.
NGLCC is the largest advocacy organization dedicated to expanding economic opportunities and advancements for LGBTQ people and serves as the exclusive certifying body for LGBTQ-owned and operated businesses in the United States.
To earn a Certified LGBTBE designation, NGLCC's Supplier Diversity Initiative verifies that a business is majority-owned by an LGBTQ individual or individuals. After certification, they are connected to more than 250 corporations and government agencies dedicated to LGBTQ inclusion in their supply chains.
"The NGLCC is the leading voice for the LGBTQ+ business community, and we are proud that The Tryst is now a part of their network," said Schukraft. "This certification is a testament to our commitment to providing a welcoming and inclusive environment for the LGBTQ+ community living in and visiting Puerto Rico."
Honored with Tripadvisor's 2023 Travelers' Choice Award for ranking in the top 10% of hotels globally, The Tryst is located directly in front of San Juan's only gay beach. Since its opening as The Atlantic Beach Hotel in the 1960s, The Tryst has been popular among both locals and tourists.
Before acquiring The Tryst and Circo, Schukraft founded and built MISTR, a wholly gay-owned and operated telemedicine platform offering free online access to pre-exposure prophylaxis (PrEP), long-term HIV care and STI testing in all 50 states, D.C. and Puerto Rico.