To travel and see the world or to travel and sell the world, that is the question!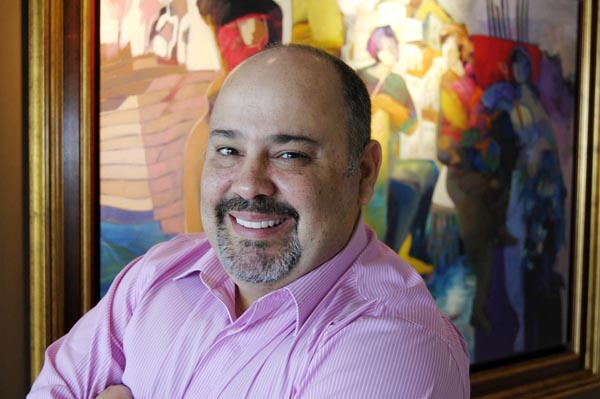 From the Boondocks
* The term boondocks refers to a remote, usually brushy rural area; or to a remote city or town that is considered unsophisticated.
As recently reported in News is my Business, U.S. Under Secretary of Commerce Francisco Sánchez urged Puerto Rico to take advantage of the recently formed U.S. Corporation for Travel Promotion, which has $200 million to market the mainland and its jurisdictions on a global scale.
Sánchez goes on to say that "The hospitality industry is just one of the island's assets, as are other services that it could export to help the U.S. strategy of boosting trade levels with other Latin American countries, specifically Panama and Colombia".
This was a timely article for me, for the prior week I had spent some time with entrepreneurs and business representatives from various parts of Spain, in particular Madrid and Malaga, who were on a tour of Latin America seeking opportunities in the region. Their visit to Sao Paulo was part of a major tour that took them to Mexico, Colombia, Brazil, Ecuador, Argentina, Chile and Peru, sponsored and funded in part by the Spanish government and some of its municipalities.
In my conversations with an old friend, Antonio Navas, founder and director of Kimiasol in Madrid, who was part of the entourage, he shared with me how easy and effective it is for them to maximize and use these types of services offered by the commercial attaches or sections of the Spanish state department.  The embassies help them find relevant contacts and even arrange business meetings with local business. In his trip to Sao Paulo, Antonio spent three days with a full agenda that included meetings with MTV and VIVO, the country's leading cellular provider.
Upon his departure, and aside from having experienced a true "churrasqueria", he left with a briefcase full of contacts and possibilities that all entrepreneurs and small business owners dream of. His experience is not unique and it is no surprise that a recent survey of Spanish companies doing business in Latin America shows that three out of four plan to expand their investments and activities in the area.
The Spanish example is not unique; French, Chinese, Korean, Dutch and German companies are actively expanding their business activities in Latin America.  This in itself is not new. The interesting trend is that these caravans of commercial activity are drawing a significant number of entrepreneurs and small businesses alike, interested in either exporting or importing from the region. If there are business opportunities for them, there are business opportunities for us in Puerto Rico as well!
The even better news is that in Puerto Rico we can also explore these opportunities by taking a look at the U.S. State Department's list of U.S. embassies across the globe.
As U.S. citizens, Puerto Rico business people have access to possibly the best network of embassies and consulates across the globe, all of them with economic/commercial sections ready to assist you. I suggest you take a look at their website http://www.usembassy.gov/ .
Embassies are key advocates
U.S. Embassies and Consulates are key advocates for U.S. business overseas. Embassies can offer U.S. exporters critical country-specific insight on markets, assist in commercial and investment disputes and expertise on local judicial systems.
The embassies' economic/commercial division fosters economic opportunity in the United States and abroad by:
Briefing U.S. firms on opportunities and obstacles to trade and investment in the target country.
Promoting bilateral trade with the United States.
Assisting U.S. businesses in contacting possible business partners.
In 2010, President Obama announced a "National Export Initiative" to help businesses, particularly small businesses and farmers, increase exports. With 95 percent of the world's consumers outside the U.S., the export potential is huge and we should look as to how we get on the bandwagon!
A quick brief of the initiative says "The National Export Initiative is a government-wide effort to double U.S. exports over the next five years and support two million U.S. jobs." The NEI's three main components focus on:
Expanding trade advocacy – U.S. government agencies will educate U.S. companies about export opportunities, directly connecting them with new customers, partners and distributors overseas and advocating for their interests.
Access to credit – Export-Import Bank financing programs will be expanded by $10 billion over the next two years, with a special focus on small and medium sized enterprises.
Removing trade barriers – U.S. government agencies will enforce international trade laws to level the playing field for American companies. The administration will pursue trade agreements that are balanced and that improve market access for U.S. workers, firms, farmers and ranchers.
A key and very important element of the NEI that is very relevant to us in Puerto Rico is that it focuses on small and medium sized enterprises with the expansion of U.S. government assistance to first-time exporters and by working with established exporters to broaden their markets. It goes on to say that "U.S. agencies will work to ensure that companies take advantage of the federal resources available for export support, including export credits, technical assistance, commercial and political risk insurance, trade missions and advocacy by U.S. government officials."
If we go back to my Spanish friend on his business quest throughout Latin America, he in a very upbeat and optimistic way, shares his take on the opportunities in the region, which in his view are tremendous for the service, web based and technology export side. The areas of tech development as well as web-based services are a huge opportunity that cuts across the LATAM region, a 500-million people market where 300 million of them speak Spanish, our native tongue. To him these are great opportunities that, even as a small business based out of a Madrid based loft near "La Gran Via," he can maximize upon long distance and make a business out of it, all thanks to technology. The same opportunities are available to the technology development sectors in our island.
In Puerto Rico, we have access to those same resources that assist us in exploring business options outside of our boundaries and realizing the advantages of those opportunities. In Brazil for example, the construction and home-related industries are booming, 78 percent of home sales in Sao Paulo are pre-construction sales, with sales of every house item you can imagine in huge demand.  As for construction, the offer is not able to satisfy the current demand for engineers, contractors, architects and related personnel and goods. They are importing talent and know-how! Quite a number of Americans and Europeans are flying in to help in the infrastructure boom. Do we have construction talent and know-how available for export in Puerto Rico? I believe we do!
Seeking opportunities abroad is not a "patch full of roses" and definitely not for everyone. It takes time, investment, research, an adventurous spirit and a quite a bit of luck.
All we need now is will and the thrill of seeking our opportunities, which added with a little bit of madness reminds me of something I read in school a long time ago, as it was written by a 17th century English writer and spoken by a fictional Danish prince,
"To be, or not to be, that is the question…"
Me, as a 21st century writer can say,
"To travel and see the world or to travel and sell the world, that is the question!"
Below is a list of federal resources that could be helpful in your quest.
Raúl Burgos is the president and CEO of Global 1080, inc. a firm with offices in Miami and Sao Paulo and specializing in business consulting on new technologies and business expansion throughout Latin America.