Top 100 Wines Black & Blue Event to benefit MDA Puerto Rico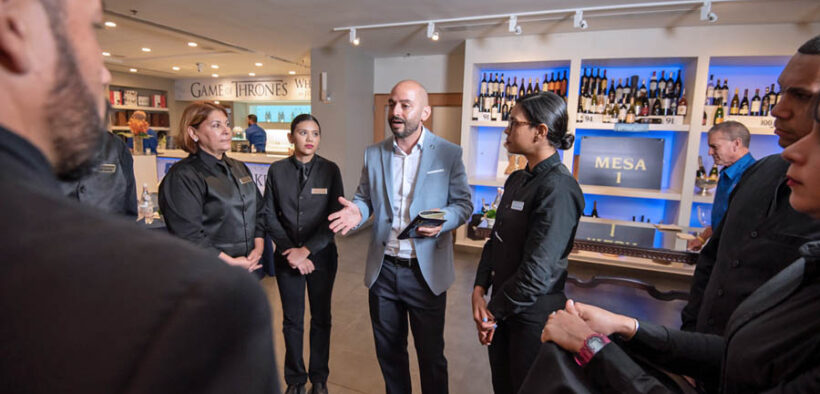 La Bodega de Méndez will join the Muscular Dystrophy Association Puerto Rico (MDA) for the first time to celebrate its "Top 100 Wines Black & Blue Edition" event, under the "100 wines, an opportunity and a cause" theme to benefit the nonprofit's families.
The event will be held on April 22 at 7 p.m. at the Popular Center Square in Hato Rey.
Event attendees will experience and taste the portfolio of wines from the Bodega de Méndez. Top 100 Wines presents attendees with the best 100 wines of the year, all awarded 90 points or more in specialized wine magazines and competitions around the world, the company stated.
All the wines have been selected by a team of professionals and experts in the world of wine covering the most famous wine regions such as Spain, France, California, New Zealand, Argentina, Slovenia and Canada.
"Our main objective in the event is to benefit the entity, present different and fun proposals to arouse interest and love for wine, within an educational framework strengthened with a quality portfolio," said Sandro Giulimondi, director, Wine Division of Méndez & Co.
"This is the first time we have formed this alliance with MDA Puerto Rico and we are happy to be able to help the patients treated by the association," Giulimondi concluded.
"We're very honored to work together with the La Bodega de Méndez team to present a unique event of its kind," said Gilberto Quiñones, executive director of MDA. "By uniting these two successful events, we will be able to offer a fun, tasteful and memorable alternative to raising the money needed to transform the lives of people with muscular dystrophy, ALS [amyotrophic lateral sclerosis, aka Lou Gehrig's Disease] and related neuromuscular diseases. We will fund innovative research for promising treatments and provide families with the highest quality care with the most skilled physicians."
This year, the union of the Top 100 Wines with the Black & Blue Gala will offer attendees exclusive experiences such as joining the Bodega Platinum Club, tasting Johnnie Walker Blue Label, an atmosphere designed by Akua & The Lounge, as well as a culinary offer that includes hot and cold cuts.
As part of the charity event, a silent auction will be held with items selected exclusively for the occasion; among these, works of art, stays, dinners, sports memorabilia, jewelry and accessories.
The event will have a unique dress code: blue jeans and a black shirt. The evening will include DJs, live music and a closing dance with Oscarito and his orchestra.