Tourism industry looks to positive winter season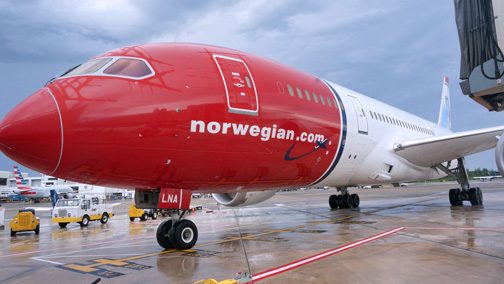 What with new airline connections, more cruise ships docking into port and demand for hotel rooms, things are looking up for Puerto Rico's tourism industry as the winter season goes into high gear next month.
"The industry is forecasting a good season," said Ingrid Rivera-Rocafort, executive director of the Tourism Co. and Puerto Rico's premier marketer.
Already for some hotels, she said, "there are sold out periods like Christmas."
The season will also be a test for the agency's latest effort to diversity the island's tourism base. More than 90 percent of visitors to Puerto Rico come from the U.S. and the goal is to attract more European tourists, including visitors from the Scandinavian countries: Norway, Denmark and Sweden.
To this end, Norwegian Air Shuttle earlier this month launched a direct air service from San Juan to London twice a week and to Oslo, Stockholm and Copenhagen once a week. It will run four months from Nov. 1 through April 9, at which point, Rivera said, the company "has the prerogative" to continue or cancel the service.
"It's a new destination [for Norwegian,] the two of us are working as a team to promote it," said Rivera.
The effort includes pumping $1 million out of the Tourism Co.'s $21 million advertising budget to drum up demand for Puerto Rico in England and among the Scandinavians, described by Rivera as "very active people, who love adventure."
The money will go into advertising and travel agent familiarization trips.
Puerto Rico had air service to England in the past but it was discontinued. This new service reconnects the island with a European market that Rivera considers the third most important for the island, after Spain and Germany. European tourists, she said recently, are especially attractive because they have more vacation time and a higher purchasing power.
Upping the number of visitors to the island, along with new investments and new players in the sector, would help the tourism industry boost its contribution to the Puerto Rico economy currently mired in a decade-long recession and stymied by a $73 billion debt burden.
The sector currently generates an estimated $3.4 billion in revenue, or 6 percent of the local Gross National Product, figures the government would like to see go up to $4 billion, or 8 percent of GNP.
New airlines land this year
Puerto Rico welcomes an estimated 3.7 million visitors per year with an additional 1.5 million cruise passengers, according to Rivera. To raise these numbers the island needs more airline connections and this is one area the Tourism Co. has worked diligently to grow.
Rivera said the agency has signed on nine new air carriers like Volaris (which flies to Mexico), Air Europa (Spain), Condor (Germany), and Seaborne (Caribbean). Just last week the Spanish airline Iberia, which quit the Puerto Rico market in 2012, announced it would resume the service with three weekly flights beginning in May 2016.
Rivera said she is currently negotiating with other airlines but demurred giving any specifics, citing the confidentiality surrounding these talks. She did say that the island could benefit from direct connections from Colorado, Texas and California, the last being a very important market with enough demand to justify a direct flight. American Airlines used to have a direct flight between San Juan and L.A. but dropped the service due to financial considerations.
Mega-cruisers anchor in San Juan
The Tourism Co. also has succeeded in luring more cruise ships to the island and more than nine new ships will be docking in San Juan next year, each making from one to 10 port calls, according to Rivera. Among these are the largest ships in the world, the Anthem of the Seas, Oasis of the Seas and Allure of the Seas, mega-cruisers belonging to the Royal Caribbean line.
Meanwhile, large and small hostelries look ahead to the winter season, which extends through April.
At the 525-room San Juan Marriott Resort in Condado, marketing director Joaquin Cruz anticipated that occupancy rates for the season will be "north of 90 percent." To enhance its appeal, the hotel is completing the construction of two suites on its 21st floor at a cost of $5 million. The room rate per night will be $1,500.
"This has been a good year and the next months of high season look solid," said Raul Bustamante, general manager of the Condado Plaza Hilton. The hotel is counting on two new markets for additional business, Colombia which is now connected to Puerto Rico through Avianca Airlines, and Scandinavia, through the Norwegian Airlines connection.
Ivelisse Medina, general manager of Acacia Hotel, on Taft St., one of five small hotels under a sole proprietorship, anticipates a good season as well. January and February are already nearly sold out, March is fully booked and April is halfway booked, she said. Visitors to the hostelry, an attractive boutique hotel on Taft St. that prides in its intimate "Niche" restaurant, and its companion facilities (including At Wind Chimes Boutique Hotel and Blue Horizon Boutique Resort in Vieques), hail from many parts of the globe: from Europeto Asia and the Philippines, she said.
For all his optimism, Cruz acknowledged that 2015 has been "a challenging year," with demand for rooms dropping between 5 to 7 percent. All the publicity regarding the island's financial woes, he said, is not helping to promote the island.
Not that it discourages people to travel to Puerto Rico, "but it creates a question mark. It's something you didn't see before. Now they think more about it."