P.R. Tourism Co. promotes island in FITUR event in Spain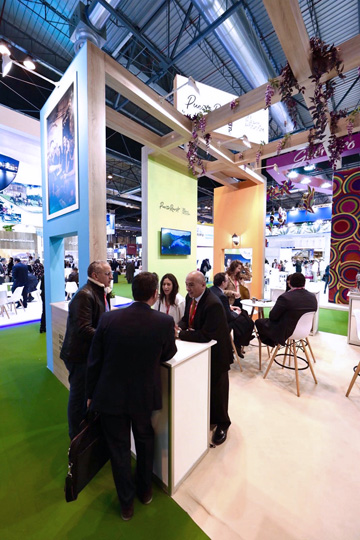 The Puerto Rico Tourism Co. is participating in the International Tourism Fair in Spain, known as FITUR, to reinforce the message that after the passage of Hurricanes Irma and María, Puerto Rico is ready to receive tourists.
The agency aims to maximize the presence of European tourists on the island this year, Interim Executive Director Carla Campos-Vidal said.
Island representatives will present the latest improvements in Puerto Rico post-storms, seeking to strengthen trade agreements and routes between the Commonwealth and several European major markets in addition to facilitating the arrival of more tourists to the island.
While the tourism sector has shown a degree of resiliency after the storm, the fact remains that several dozen hotels sustained damages and will be closed until late this year. The El Conquistador Resort in Fajardo is the latest hotel to close, until September.
"FITUR is an important event where industry players worldwide participate," Campos-Vidal said. "This is the ideal forum to start this year's tradeshow season. The main objective of our participation in FITUR and other equally important events, is to change consumer perception and encourage our business partners to join the revival of tourism in Puerto Rico."
With all airports operating, 80 percent of Tourism Co.-endorsed hotels accepting reservations, more than 4,000 restaurants and hundreds of open attractions throughout the island, Puerto Rico predicts a big spike in the tourism sector during the first quarter of 2018.
Several European airlines, including Air Europa and Iberia, will be adding seasonal flights in coming months.
FITUR is one of the most important tourist event held annually worldwide, in which Puerto Rico has been present in recent years. The event runs from Jan. 17-21.