Triple-S golf tourney raises $112,500 for 9 nonprofits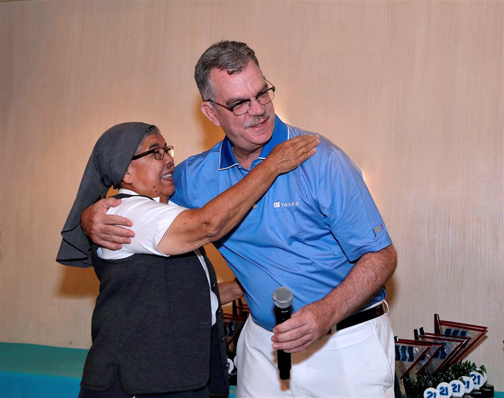 The 21st edition of the Triple-S golf tournament raised $112,500 for nine nonprofit organizations, the majority related to children and youth services.
Donation recipients are: Instituto Santa Ana, Hogar de Niñas de Cupey, Hidroaalfa, Caribbean 12 Step Foundation, Casa de Niños Manuel Fernández Juncos, Fundación Hogar Niñito Jesús, Hogares Rafael Ybarra, Hospital del Niño y Make-A-Wish.
"At Triple-S we are strongly committed to the wellbeing of Puerto Rican children and young adults; for this year's tournament, we selected organizations that offer important services to that population," said Ramón M. Ruiz-Comas, president of Grupo Triple-S.
"We are proud of our players' support to these institutions that work so hard for Puerto Rico," he said.
The tournament, held at the Trump International Golf Club Puerto Rico, had 162 players.