Trade Show News Network to hold awards ceremony in San Juan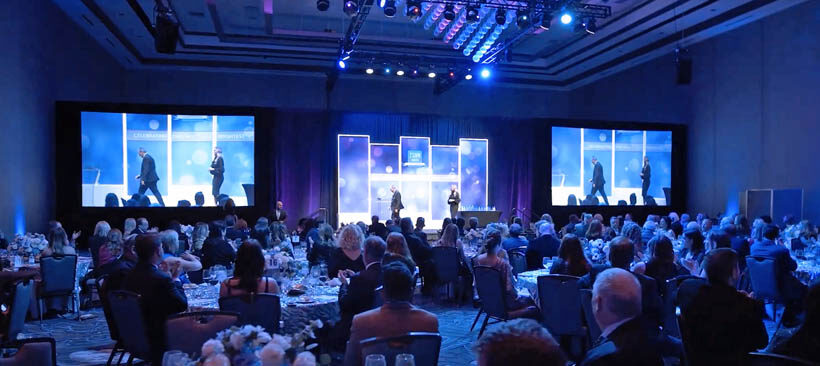 The Trade Show News Network (TSNN) announced it will be celebrating the 2023 TSNN Awards Oct. 27-29 in Puerto Rico.
This celebration event for the trade show industry will feature a bevy of awards celebrating innovation at trade shows in the past year, "as well as the people who are the best of the best at what they do," organizers said.
The 13th Annual 2023 TSNN Awards gala celebration and educational conference are two of the event's highlights.
"We are beyond delighted and honored to hear Puerto Rico was selected as the host destination for the prestigious TSNN awards," said Brad Dean, CEO at Discover Puerto Rico
"The local tourism industry looks forward to welcoming the awards and those who celebrate with us, under the Puerto Rican sunshine, while showcasing the island's unique Boricua culture and myriad of offerings for travelers of all walks of life," he said.
The awards program will feature the "Best of Innovation Awards" — shows that have shone with a new marketing program or a virtual or hybrid event.
TSNN is looking for any or all great shows to submit when the application process opens in another month, the organization stated.
The gala awards also will celebrate people in the trade show industry who have stepped forward and demonstrated leadership for their teams.
There also have been people who have led the charge to ensure more diversity and inclusion or given selflessly to help our industry and they, too, will be celebrated, among many others.
"With the past few years being like no other in the challenges it represented, there is no better time to celebrate the resiliency, creativity and innovation in our amazing industry," said Rachel Wimberly, Tarsus' executive vice president of Business Development and M&A.
"Puerto Rico is the perfect destination for us to celebrate this year's awards. We can't wait to raise a toast to all the great shows and people," she added.
The TSNN Awards are sponsored by Discover Puerto Rico, ASP and Maritz Global Events, The Photo Group, and Expocad and Convention Data Services.
2023 TSNN AWARDS TO BE CELEBRATED IN PUERTO RICO OCT. 27-29