P.R.-based e-transactions firm Paytech becomes Accepta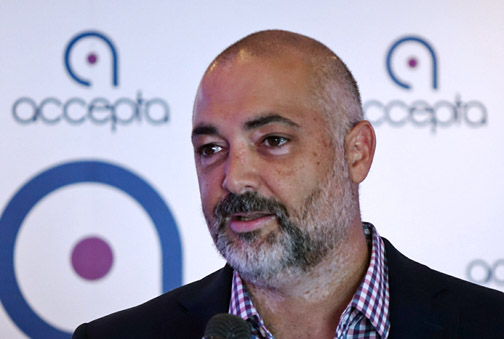 PayTech Corp., a Puerto Rican operation with a track record of more than 12 years in the electronic payment processing and financial technology industries, announced Tuesday the sale of its assets to Accepta LLC., through $2 million capital investment deal.
The acquisition by a group of local investors will now drive Accepta into growth mode as it looks to significantly increase its share in the e-payment market in both the Puerto Rico, the U.S. mainland and the Latin American and Caribbean regions, said Cándido Alfonso, president of Accepta, during a news conference Tuesday.
Accepta will continue developing innovative products and services that will allow electronic transactions in a simple, easy and secure way for all types of businesses within a diversity of industries, he said of the company that currently has 16 employees, but that will be adding another 10 in coming years.
"Today Paytech becomes Accepta. We received not only Puerto Rican capital but also an unparalleled capital of experience in the industry. We're an enviable team that will surely enable Accepta to open new international markets as well as to grow as the best option in electronic transactions for business clients of any size and industry in Puerto Rico," Alfonso said.
Parliament Capital, a local consulting and private capital management firm acted as facilitator in the process of building capital and structuring the investors team, he said. The new group of shareholders includes professionals with vast experience and expertise in the payment and electronic transactions industry, namely: Jorge Hernández, José Luis Casas and Luis Cabrera, all former executives at transaction processing firm EVERTEC; José R. Otero-Freiría, a finance and investments expert and former executive vice president for the Government Development Bank; and, Rodolfo Sánchez-Colberg, who brings with him experience in the investment and credit industry.
"The decision to invest in the company responds to the great potential for growth it has in and out of Puerto Rico; and also because it has developed a solid base of unique and innovative world-class products for the industry," said Hernández.
"Also, Paytech employees (now Accepta) have the experience, the knowledge and the unbreakable commitment to offer superior customer service and merchant engagement. Together, we will continue positioning Accepta as a leader within the industry," he said.
Since its inception, the company has developed countless products including the innovative proprietary application PayPocket, that allow clients to accept credit and debit cards through their Apple and Android smartphones. Several months ago, the company launched AcceptaPay, a platform that provides the new generation of entrepreneurs, startups and application developers a way to monetize their ideas and sell from its own application or internet page.
In 2012, PayTech, acquired the assets of DCAS Software Solutions Inc., based in Texas including its client portfolio across the U.S. mainland.