Travel agent convention to draw 1,200 participants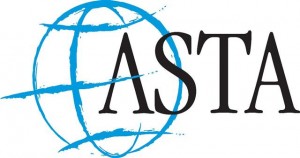 Puerto Rico is gearing up to welcome more than 1,200 travel agents from 120 countries who will participate in the American Society of Travel Agents' annual convention, slated for April 14-17.
The event is expected to pump more than $2 million into the economy, attributed to hotel reservations tours and other related activities, Tourism Company Executive Director Mario González Lafuente said Friday.
In preparation for the convention, ASTA President Chris Russo, along with a group of international journalists, visited the island this week to tour the hotel facilities that will host visitors, and review the tours and program agenda in place.
The ASTA convention, known as the International Destination Expo, is the trade group's most important annual event.
The most important thing is that we reaffirmed that Puerto Rico is ready to make these more than 1,200 travel agents into experts on this destination. This is not an ASTA event, it is a Puerto Rico event and travel agents will go back to their countries with an extensive education, with a premium experience, but more so with the knowledge to effectively sell Puerto Rico, becoming certified promoters of the destination," Russo said upon concluding this week's meeting with Tourism Company officials.
So far, some 3,000 rooms have been booked at the event's host hotels — the Sheraton Convention Center Hotel, the Caribe Hilton, the Condado Plaza and the La Concha Hotel. Due to the magnitude of the event, which is the second-largest the island will receive in 2011, convention organizers are coordinating with hotels throughout the metropolitan area to ensure there is enough capacity.
As part of the itinerary, IDE convention-goers will take part in more than 700 tours that have been organized to show the island's most significant attractions, González Lafuente said.
"We've confirmed 531 tours and hope to surpass the 700 tours available for this important group of visitors to the most significant tourism spots on our island, places to highlight not only our natural attributes, but our cultural, historical, gastronomic and musical heritage that distinguish us — symbols of our character, values and heritage," he said.