Travelocity 'Gnational Gnomads' visit PR; Remind travelers island is 'Open for Business'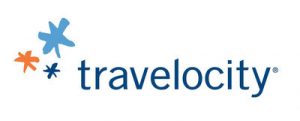 Puerto Rico got a boost from Travelocity, which has sent its "Gnational Gnomad" travel experts to the island to learn firsthand how its most popular beaches and tourist attractions have quickly recovered from recent storms, and to share that knowledge with their followers.
"Puerto Rico has always been a truly magical destination, and I am looking forward to rediscovering its charms," said Joe Miragliotta, editor of JoesDaily.com and Travelocity Gnational Gnomad. "The people are warm and welcoming, the beaches are beautiful, and the cultural attractions are second to none."
So, in response to whether now is a good time to embark on a trip to Puerto Rico, the answer looks to be a resounding "YES," Travelocity experts said.
This week, Travelocity and Expedia Media Solutions, in collaboration with the Puerto Rico Tourism Company, have kicked off a marketing campaign to help shift public perception of the situation in Puerto Rico and drive traveler visitation.
The campaign, which was donated on behalf of Travelocity and Expedia Media Solutions, includes on site advertising placements, a dedicated page highlighting the hotels and resorts that are open for business in Puerto Rico, and useful content about the island on the Travelocity "Inspire" blog.
"Puerto Rico has always been a popular destination for travelers, as well as a fantastic, long-term partner, and we jumped at the chance to work with Travelocity to support the Puerto Rico Tourism Company," said Wendy Olson-Killion, global senior director for Expedia Media Solutions.
"The collaborative campaign will ensure new and repeat visitors know Puerto Rico is again open for tourism, and that tourism will positively impact the island's economy and contribute to recovery efforts," she said.
"Travelocity is dedicated to helping make travel not only more enjoyable, but more meaningful as well, so it was an easy decision to partner with the Puerto Rico Tourism Company to demonstrate why Puerto Rico remains an amazing place for people to visit," said Krista McDougal, general manager of Travelocity.
"Relaxation, fun, and the opportunity to learn about unique local cultures are high on the list of what travelers want in a vacation," McDougal said. "By traveling to Puerto Rico, travelers can check all of these boxes, while knowing that they are helping to make a difference."
As Puerto Rico continues its efforts to rebuild areas of its economy affected by the recent hurricane season, one important sector sometimes overlooked is that of tourism.
Recent estimates place the tourism sector at 8 percent of the island's GDP, employing approximately 68,000 locals. With this importance to the economy, visiting Puerto Rico can make a huge difference.
"We are thrilled to have our Travelocity and Expedia partners join in spreading the word that the Island is, in fact, open for tourism," said Carla Campos, acting executive director of the Puerto Rico Tourism Company.
"It is with pride and hospitality, traits that characterize our people, that we welcome visitors with open arms, because coming to visit us is the best way to support us right now," Campos said.
Making now an even better time to visit Puerto Rico, Travelocity is offering $150 off a $1,500 package booking with code CARIBNOW from now until Feb. 6th, 2018 for travel between now and Sept. 16th, 2018. For full terms and conditions visit http://travelocity.us/PuertoRico.