Treasury cuts $28.7M in refund checks to 31K taxpayers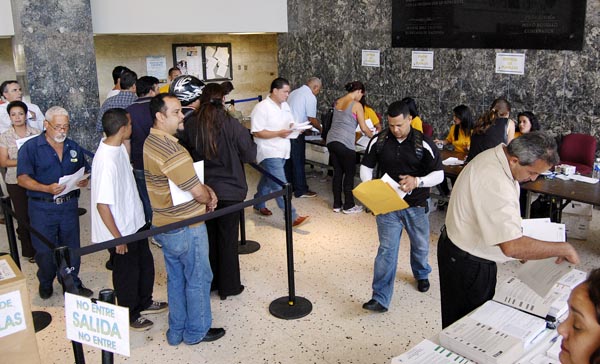 The Treasury Department is keeping up the pace in processing this year's tax returns, reimbursing more than $28.7 million to 31,494 taxpayers who have filed their planillas well ahead of this year's April 17th deadline, agency Secretary Jesús Méndez said.
As of March 8, the agency had received 228,862 returns, of which 210,044 were filed electronically and the remaining in traditional paper form, he said.
"The pattern of filings and refunds is much faster than last year. Although salaried individuals see the main benefit of the Tax Reform in their monthly paychecks, we want that portion that remains to be returned to taxpayers to reach them as soon possible," he said. "This not only improves their financial condition, but also creates economic activity on the island."
Among other things, the Tax Reform that went into full effect this year gives Puerto Rico taxpayers who are 65 or older a "bonus" on their return. So far, 124,718 seniors have filed, of which 36,098 have received their credit representing more than $18 million.
In a statement issued Sunday, Méndez also announced that Treasury has activated a hotline for the public to check the status of their tax return, through (787) 722-0216. Callers must press one, then three to get to their status.
"With this effort we fulfill our responsibility of informing taxpayers about the status of the tax return processing, specifically their refunds. We urge citizens to use this service which is available 24 hours a day, seven days a week," he said.