Puerto Rico Treasury reports $1.6B in 1Q revenue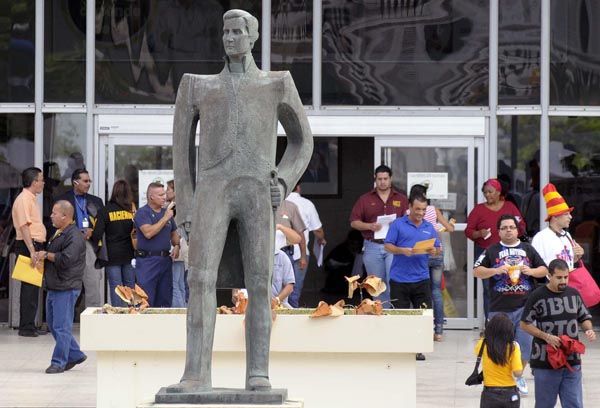 The Puerto Rico Treasury Department disclosed Monday first quarter revenue of $1.69 billion, a figure that represents a year-over-year increase of $88 million, or 5.4 percent, and exceeded budget estimates for this period by $10.4 million, agency chief Melba Acosta said.
In the report, the agency also confirmed that closing revenue for September totaled $731 million, reflecting a year-over-year increase of $126 million, or 21 percent. That figure is up from the $109 million reported preliminarily last week, as this media outlet reported.
"Last week we announced that preliminary revenue collections for September reflected a year-over-year increase. At the closing of the accounting cycle, we can confirm a 21 percent revenue increase in September 2013 compared to September 2012 and that we exceeded quarterly revenue collection estimates by $10.4 million," Acosta said.
"These results demonstrate progress on the fiscal stabilization and responsibility measures this administration has taken, and we remain focused on implementing fiscal oversight measures to increase revenue collections," she added.
When broken down, the report shows that the agency collected $415.4million in individual income taxes during the July-September period, down $23.5 million when compared to the $438.9 million on record for the same quarter in 2012.
Meanwhile, corporations paid $357.7 million during the recently ended quarter, up $123.8 million from the $233.9 million on record for the same three-month period in 2012. However, companies subject to paying excise taxes under Law 154 contributed $435 million during the recent quarter, down $11.2 million from the same year-ago quarter, when the agency reported collections of $446.2 million.
In terms of non-resident withholding, the agency collected $119.7 million from July to September 2013, down $22.8 million from the same quarter last year, when $142.5 million were recorded in the books.
So-called "sin tax" collections for the quarter are broken down as follows: alcoholic beverages, $37.7 million, up $1.4 million from the $62.3 million for the same quarter in 2012; cigarette taxes, $37.7 million, down $6 million from the $43.7 million in the books for the same quarter last year; and excises on off-shore shipment rum, $88.2 million this quarter, versus $72.5 million for the first quarter of fiscal 2013.