Uber Eats implements new safety tools for bike couriers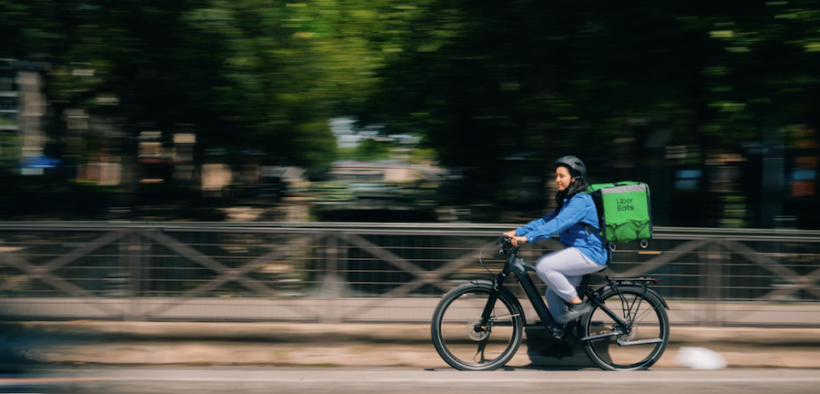 Online food ordering company Uber Eats announced that it is adding to its road safety efforts by implementing two measures that will seek to prevent distractions for bicycle couriers when they make a delivery as well as to prevent fatigue. 
The Uber Eats app now has a new feature designed to avoid the use of chat between the user and the courier when the latter is making a delivery, either on the way to the business or on the way to the destination address. When trying to use the chat, the app sends a reminder to the courier and pauses any messages from the user, also informing him or her that the communication will not be sent while the courier is on the way.
The company, which has been operating on the island for a little more than four years now, will also begin sending notifications to its bike couriers regarding the time they have spent riding.
"Couriers will be able to know how long they have been using the Uber Eats app, and when the account approaches the connection time limit, which is 12 hours, it will automatically shut down for six continuous hours. After six hours offline, the courier's account will be able to receive delivery requests again," the company explained in its news release.
Uber Eats said that the new measures form part of its commitment to safety with other options in its app that include confirmation of helmet use by means of a selfie for cyclists, "the interactive list of safety steps, and technology that detects atypical situations such as a long stop, quick connect to 911, 24/7 support, and insurance that covers all deliveries made through the application."
"Safety has always been a priority for Uber Eats. As part of our commitment, we strive to take proactive measures in the app, from technological development to promoting actions to improve road safety," noted Manuela Bedoya, Uber Eats safety communications manager for the Andean region, Central America and the Caribbean.