Uber Eats marks Hamburger Day with deals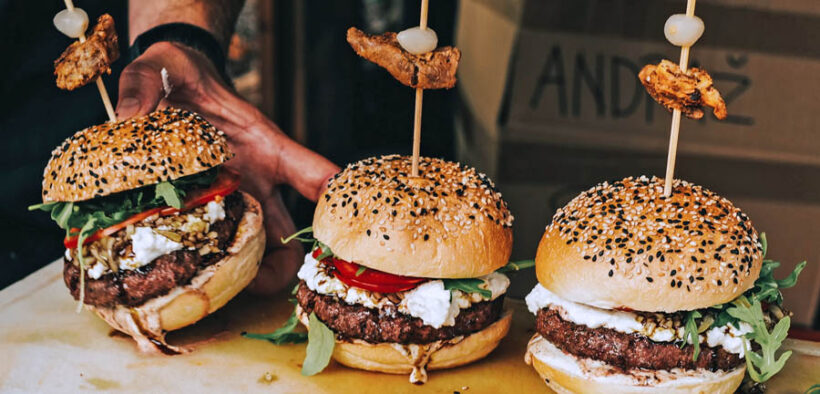 Hamburger lovers will be celebrating across the world on May 28 as they commemorate International Hamburger Day, an occasion that celebrates one of the most globally popular dishes.
Looking ahead to this special date, Uber Eats has announced that it is inviting users to enjoy a wide variety of hamburgers offered by various businesses active on the platform, from the most classic to the most innovative and creative options.
According to Uber Eats data, more than 1.5 million hamburgers have been ordered through the app since it was made available on the island.
"At Uber Eats, we are pleased to join on International Burger Day, and we take the opportunity to highlight restaurant partner options that users can enjoy. We are confident that they will find an option that satisfies their tastes and cravings, and also that they take advantage of special promotions," said Carolina Coto, communications manager for Uber in the Caribbean and Central America.
Other interesting facts about hamburgers on the Uber Eats app include: A user has ordered more than 1,000 hamburgers from the same store since he started using the app; that same user ordered 13 hamburgers in one single order in 2020. The most ordered hamburgers through the app are: McDonald's McCombo Big Mac, Wendy's Baconator Double Combo, Burger King Whopper combo, Buns Burger Shop Bacon & Cheese Burger, and Denny's Double Cheeseburger.
In the week that commemorates International Hamburger Day, Uber Eats is highlighting a selection of restaurant partners with a diversity of hamburgers for all tastes.
The app is also promoting the following special offers: From May 22 to 27, users can enjoy a 25% to 30% discount on select hamburgers at different restaurants within the app. Some examples are McDonald's, Burger King, Wendy's, Buns Burger Shop, and Denny's when ordering through the app. On May 28, Uber Eats users will be able to obtain discounts of up to 40% at these same restaurants.
Also, on May 28, hamburger lovers can get free shipping on purchases of more than $15 when they use the promotional code BURGERLOVERPR.