United orders 150 Boeing aircraft to renew fleet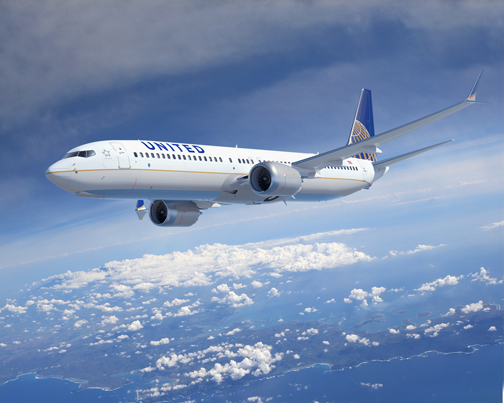 United Continental Holdings Inc. and its wholly owned subsidiary, United Air Lines Inc., announced Thursday an order to purchase 150 narrow-body Boeing 737 aircraft. Under the new agreement, United will purchase 100 Boeing 737 MAX 9 aircraft and 50 Boeing 737-900ER aircraft for delivery between 2013 and 2022.
These new aircraft will allow United to replace older, less-efficient aircraft to reduce fuel and operating costs, enhance the customer experience and maximize network opportunities. In addition, United is the North American launch customer for the 737 MAX 9, continuing its long tradition of launching new programs such as the 767, 777 and 787.
Part of the fleet used to serve the Puerto Rico market includes 737 aircraft, so it is expected that when the new planes are incorporated, some will be used to fly to San Juan.
"This order is a major step in building the world's leading airline, and we look forward to offering our customers the modern features and reliability of new Boeing airplanes, while also making our fleet more fuel efficient and environmentally friendly," said United's President Jeff Smisek. "New aircraft deliveries support our flexible fleet plan, permitting us to tailor future capacity up or down, based on changes in demand or other market conditions."
"These new aircraft, combined with our new wide-body aircraft already on order and our existing fuel-efficient aircraft, will solidify United's future fleet as one of the most efficient and environmentally responsible fleets among our global competitors," said Smisek.
United will begin taking delivery of 100 Boeing 737 MAX 9 aircraft in 2018. The airline also plans to purchase 50 additional Boeing 737-900ER aircraft with deliveries beginning in late 2013.