United unveils new look to mark 25 years at Newark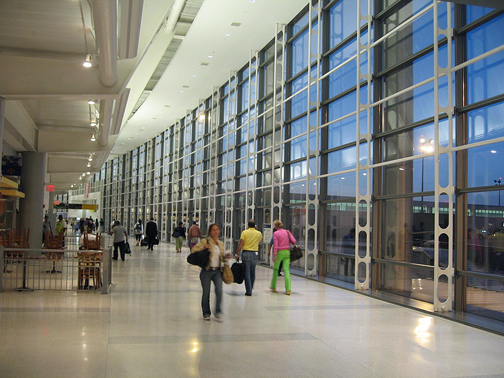 United Airlines recently celebrated the 25th anniversary of the airline's Terminal C hub facility at Newark Liberty International Airport, one of the world's most modern airport terminals and the cornerstone of the original and largest New York/New Jersey airline hub.
"We are pleased to celebrate United's long history at our Newark hub – a premier global gateway and a powerful economic engine," said Jeff Smisek, United's chairman. "We continue to make investments in our terminal facilities, our services and our people to ensure United's Terminal C remains a great place for our customers and co-workers."
As part of the event, Smisek outlined the airline's plans for further investments at Terminal C, including: a redesign of the airline's check-in facilities; installation in gate areas of flight-information displays that offer customers more detailed information about their flights; construction of a widebody maintenance hangar that economic development officials anticipate will drive $52 million in economic activity in the region; and a new checked-baggage screening system.
"Thanks to the Port Authority's strong partnership with United, Newark Liberty has become not only a world-class airport but also an important driver of economic growth, jobs and development for the entire region," said Port Authority Chairman David Samson. "The continued investment in Newark Liberty's facilities will ensure that the airport, and Terminal C specifically, remains a modern, premier gateway for travelers."
With more than 13,000 local employees, United is the New York area's largest airline, offering more flights and more seats from the region to more destinations around the world than any other airline in history.