UPR to host conference on energy technology, policy and design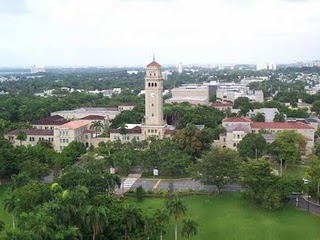 The University of Puerto Rico's Río Piedras campus will host the first interdisciplinary symposium on "Energy: Technology, Policy and Design," to be held April 11-12, to expose Puerto Rico's energy problem from an interdisciplinary point of view, school representatives announced.
Delivering the keynote speech during Wednesday's session will be Joseph P. Tomain, Dean Emeritus of the Cincinnati University Law School. Tomain has written extensively in the energy law field and his publications include: "Regulatory Law and Policy; Energy Law and Policy for the 21st Century;" and "Nuclear Power Transformation" among others.
His presentation will be followed by a panel discussion on the topic of energy in the framework of design and planning.
"The symposium comes as a collaboration between the schools of architecture and law, together with the faculty of Natural Sciences, to integrate the [UPR's] academic experience into the public discussion of energy issues in Puerto Rico, from an interdisciplinary perspective," said Luis Avilés, associate dean of the UPR Law School. "The different panels will frame the discussion in this area, to redefine the energy discourse as a multisectoral one, that integrates public policy."
Thurday's lineup includes a pair of panels expanding on energy technology and research, as well as public policy.
For more information, call 787-250-8581 or via email: escuela.arquitectura@upr.edu.