P.R.'s 1st Urban Outfitters open at The Mall of San Juan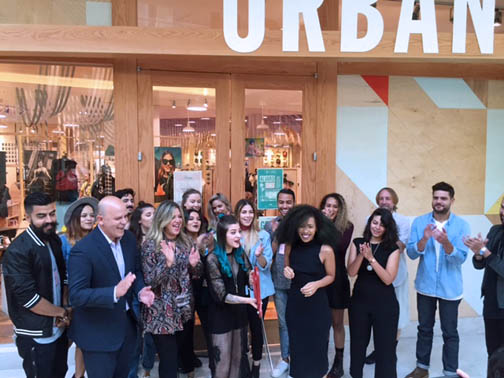 Lifestyle retailer Urban Outfitters joined The Mall of San Juan's retail lineup this week, with the opening of a 10,911 square-foot store that is the first in Puerto Rico, and offers a variety of clothing and merchandise for men and women.
Founded in 1970 in a small space across the street from the University of Pennsylvania, Urban Outfitters now operates more than 200 stores in the United States, Canada and Europe, offering experiential environments and a well-curated mix of women's, men's, accessories and home product assortments.
In April, this media outlet reported the retailer's plans to enter the local market.
"Whether shopping for latest trends in fashion or gathering to enjoy a family meal, The Mall of San Juan continues to welcome contemporary, unique-to-market brands that differentiate the center in a compelling way," said Marnie Marquina, the mall's marketing and sponsorship director.
Urban Outfitters is located on the mall's first level, near the Grand Court. Other recent store openings at The Mall of San Juan include A/X Armani Exchange, Bared Jewelers, H&M, Krispy Kreme, Swatch, Tiffany & Co. and TUMI.