USDA awards $448K health care grant to Ceiba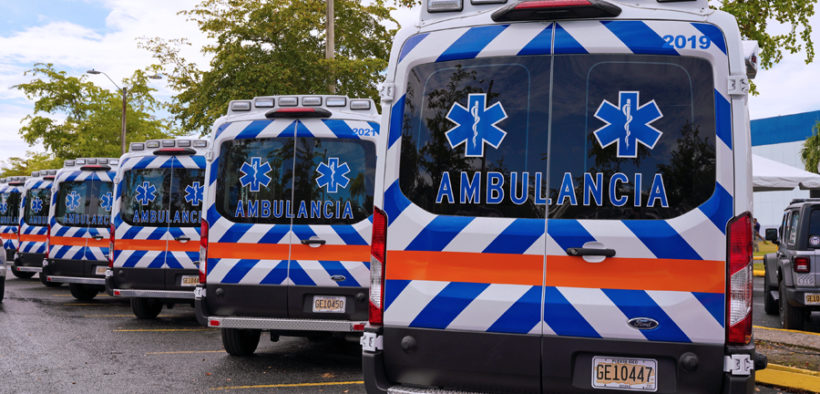 A $448,000 grant from the U.S. Department of Agriculture (USDA) Rural Partners Network (RPN) has been awarded to the municipality of Ceiba, the federal agency announced.
The rural development investment will be used to address the health-related damages caused by the COVID-19 pandemic and increase medical surge capacity in rural areas, especially for low- and moderate-income residents who lack access to quality health services.
Ceiba will acquire health care equipment to address these health-related issues, which are constantly requested by residents. These include a bariatric ambulance that is modified with a stretcher and a Skid Plate lifting gear to transport severely obese people, as well as a trailer transformed into a mobile medical unit to provide health services in various communities. A pick-up truck will also be purchased to transport the mobile medical unit.
RPN, a comprehensive government program, collaborates with more than 800 federal, state and local partners to address specific needs in communities that have historically struggled to access government programs and funding.
"President Biden's Investing in America agenda provides a historic opportunity to transform our economy from one that benefits a few to one that benefits many," USDA Secretary Tom Vilsack said. "Through Rural Partners Network, USDA staff is on the ground listening to those many different voices in rural America and responding with funding and resources that will help people in small towns, rural places and on Tribal lands build stronger communities and brighter futures."
The recent announcement includes $394 million in awards from the USDA that will benefit RPN communities and support their long-term visions for strong, local economies.
Launched in April 2022 and expanded in November 2022, the RPN is now active in 36 community networks in 10 states and Puerto Rico. It was initially launched in 14 communities in Georgia, Kentucky, Mississippi, New Mexico and Native American communities in Arizona.
RPN helps establish community networks in rural areas where local leaders and residents collaborate with civic and business organizations, nonprofits, service providers, development agencies and others to create new opportunities and build on the diversity of a region's population and perspectives.
Communities within these areas receive support from full-time federal staff members providing technical assistance tailored to the community's unique needs and objectives.
In addition to USDA staff, approximately 20 other federal agencies are dedicated to RPN, making government resources easier to access for people in rural communities.
RPN communities also benefit from coordination through other federal efforts such as the Interagency Working Group on Coal and Power Plant Communities and Economic Revitalization and President Biden's Justice40 Initiative. The Rural Prosperity Interagency Policy Council, co-led by the White House Domestic Policy Council and USDA, advises the RPN program and shares lessons learned through RPN for policy consideration.