'Virtual Educa' to hold '16 conference in Puerto Rico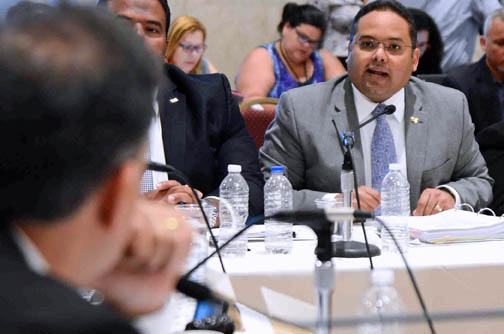 Puerto Rico will be the host of the 17th annual Virtual Educa 2016 International Gathering next year, on June 20-24, when thousands of educators from the region will gather at the Convention Center in Miramar.
The event, through which Puerto Rico will become the focus of the latest educational practices in the world, is expected to draw about 5,000 participants and generate some $10 million for the local economy, organizers said.
Leading up to the event, the Education Department, represented by its Secretary, Rafael Román, signed a letter of intent to confirm the commitment during a meeting in Mexico this week.
Virtual Educa is an institution affiliated with the Organization of American States.
"The meeting to be held in San Juan will have the collaboration from private education institution networks — the Hispanic Educational Technology Services, the Association of Private Colleges and Universities, the Association of Private Education, among others — and public entities, such as the University of Puerto Rico, and the Departments of State and Education, and the Tourism Company," Román said.
Puerto Rico's representation in Mexico also included Casa Grande Interactive, a local private company that belongs to the Virtual Educa network and one of the main proponents for the island as host next year.
The inter-agency committee in charge of organizing the event has already identified hotels in the area and has appointed a project manager to work on logistics, Román said in Mexico.
"Protocol aspects will be handled by the State Department and Virtual Educa," he said.
Among the guests expected to attend next year's gathering are state governors, ministers of education and higher education in the Americas, as well as governors and secretaries of Education and other federal states and jurisdictions, White House and U.S. Department of State representatives, and university networks such as the Hispanic Association of Colleges and Universities.