Visa, MCS, EVERTEC, Pontifical University appoint execs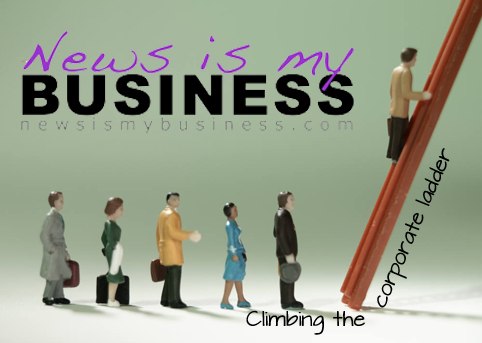 Visa names new group country manager
Visa Inc. recently announced that Eduardo Coello has been appointed Group Country Manager of Visa Inc. for Latin America and the Caribbean. In this role, Coello will be responsible for business development and relationships with client financial institutions in 42 countries, including the Caribbean, Andean, Central America, and South Cone regions, and will be reporting to Eduardo Eraña, president of Visa Inc. Latin America and Caribbean region.
Coello was country manager of Visa México since 2008, where he was responsible for Visa's operations in that country. During the past five years, Coello made strong contributions in the areas of client bank management and relationships with various merchants in Mexico, as well as new client acquisitions, among other achievements.
Prior to joining Visa in 2000, Coello held several positions within Procter & Gamble from 1987 to 1994, where he worked on important projects involving new initiative planning, management and development. Later, at Bancomer, he worked directly with corporate clients in the areas of credit screening and financing.
Born in Mexico City, Coello received his degree in Mechanical Engineering from the Monterrey Technological Institute (ITESM) in 1987. He completed his Master's Degree in Business Administration at Instituto Panamericano de Alta Dirección de Empresa  in 1997.
MCS appoints CFO, senior vice presidents
Jim O'Drobinak, chief executive officer of Medical Card System Inc, recently announced the promotions of José Aponte to chief financial officer, Ginette Oppenheimer to human resources senior vice president, Gladys Flores to operations senior vice president, Ixel Rivera to clinical affairs operations senior vice president, Carmen Molina to service and renewals senior vice president; Roberto Pando to strategy senior vice president; Dana Freytes to premium and IPA management vice president, and Ricardo Martínez to marketing and corporate communications vice president. Also, Raymond Ortiz was recently appointed as chief technology officer.
These executives have carved successful careers for themselves at MCS as they have attained significant achievements that have greatly contributed to the company, he said.
In return, MCS has placed them in strategic positions where they can put their skills to the test, while taking on the challenge of keeping the Company steered in the right direction to the next level of success, O'Drobinak said.
"These executives' vast experience and expertise in their respective fields will complement our strategy in such a way that we will exceed our business objectives. I am confident that they, as an integral part of the management team, will continue playing a key role towards MCS vision of becoming the leader in Puerto Rico's healthcare industry. I congratulate them and wish them every success in their new roles," O'Drobinak said.
EVERTEC appoints Harrington to Board
EVERTEC Inc. recently announced that company CEO Peter Harrington has been appointed to the board of directors.
Harrington has been heading EVERTEC since February 2012. Prior to joining EVERTEC, he served as president of Latin America and Canada for First Data Corporation from 2002 to 2008. Harrington replaces Félix M. Villamil on EVERTEC's board.
"We are pleased to welcome Peter to the Board," said Marc E. Becker, Chairman of the Board. "Peter has over 28 years of industry experience and his leadership over the last 18 months has been instrumental to EVERTEC's growth and corporate development. As Chief Executive Officer, his appointment represents a natural progression for the Company."
"We would also like to thank Félix for his service to EVERTEC since its inception," Mr. Becker said further. "Félix's many contributions as both a Director and the Company's former Chief Executive Officer have been critical to building EVERTEC into the leading full-service transaction processing business in Latin America and the Caribbean. We appreciate the important role Félix has played in EVERTEC's transition to a public company and wish him the best in his future endeavors."
Pontifical University names new rector
Pontifical Catholic University President Jorge Iván Vélez-Arocho recently announced the appointment of Olga Hernández de Patiño as the new rector of the college's Mayagüez campus, effective Aug. 1.
Hernández, who has a doctorate in developmental psychology from Michigan State University, has prior experience at Lansing Community College in that same state. She was also a professor a the University of Puerto Rico in Mayagüez from 1974 to 1998. She occupied management positions at both universities.
She also served as director at the Research Centers of Excellence with proposals for federal funding from the National Science Foundation, and researcher in the field of culture, health and social adaptation.
In her new role, Hernández seeks to pay special attention to priority areas identified in the institution's 2013-2020 strategic plan, which calls for expanding existing programs, launching new ones and offering short career tracks in reponse to market demand.