Volvo for the first time in the P.R. Int'l Auto Show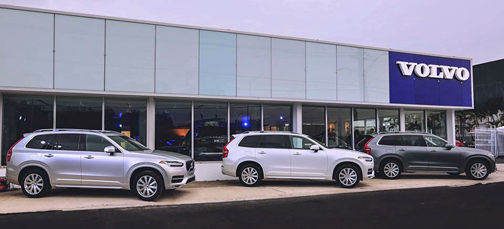 As part of its re-launch into the local market, automaker Volvo will showcase several of its models at the Puerto Rico International Auto Show (PRIAS) 2017, which will be held Oct. 17-30 at the Plaza Las Américas shopping center in Hato Rey.
"Through our participation in this important event of the automotive industry, we continue to celebrate Volvo's new beginning in the island. We want to show our attractive range of new models with the intuitive technology and security features that characterizes us," said Christian Alvarado, sales manager of Volvo Puerto Rico.
"At Volvo, we talk about having our own idea of luxury, which refers to the Swedish luxury: quality materials and specialized craftsmanship involved in the assembling of our cars. People are what matters most to us, how to make easier the life of our drivers while protecting the environment and providing the best driving experience," Alvarado added.
In its first participation in PRIAS, Volvo will exhibit its SUV XC90 and XC60 models, and Sedan S60 and S90 models, at the mall's main entrance hall, in front of Reinhold Jewelers. Puerto Rico Volvo experts will be present to guide consumers on the characteristics and details of these cars.
On its new beginning in the local market, Volvo Puerto Rico recently opened its first dealership in Kennedy Avenue. VV Auto Puerto Rico LLC company belongs to Grupo Marti, an economic conglomerate with investment portfolios in fuel, mass media, industrial equipment, light and commercial vehicles, and with more than 50 years of experience in the import and distribution of fuels in the Dominican Republic.