Walgreens joins breast cancer fight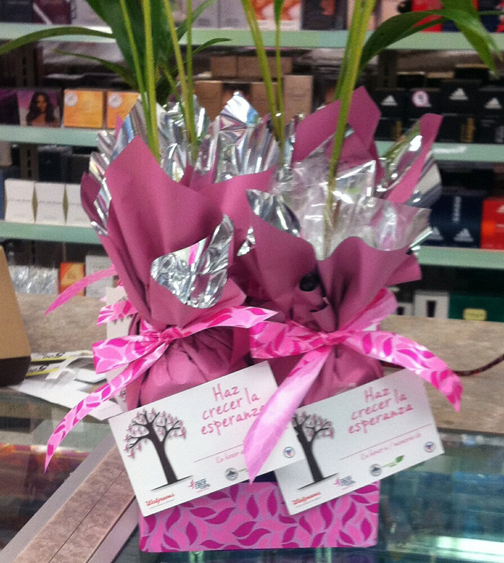 Under the slogan "Let hope grow," Walgreens launched a campaign Monday that establishes the analogy between the celebration of a rebirth after beating breast cancer and giving life to a tree by planting it to support the Susan G. Komen de Puerto Rico Foundation and its "5K Race for the Cure."
Starting Monday, and while they last, the 110 Walgreens stores throughout the island will be selling trees, so that customers can plant them in honor of a breast cancer survivor or in memory of a loved one who lost their battle against the disease.
"With a $5 donation people will get a tree and a card to dedicate its planting in honor of their loved one," said Nivia Santiago, vice president of market operations for Walgreens in Puerto Rico.
All of the proceeds will go to the Puerto Rico affiliate of Susan G. Komen to support the organization's different initiatives and services for breast cancer prevention to help the people of Puerto Rico, such as the early detection screening program, education and scholarships, said the Walgreens executive.
"Let hope grow" is an initiative by Walgreens, jointly with the Office of the First Lady, the Department of Natural and Environmental Resources, and Susan G. Komen Puerto Rico.