Walmart P.R. pumps $5.9M into Bayamón store upgrades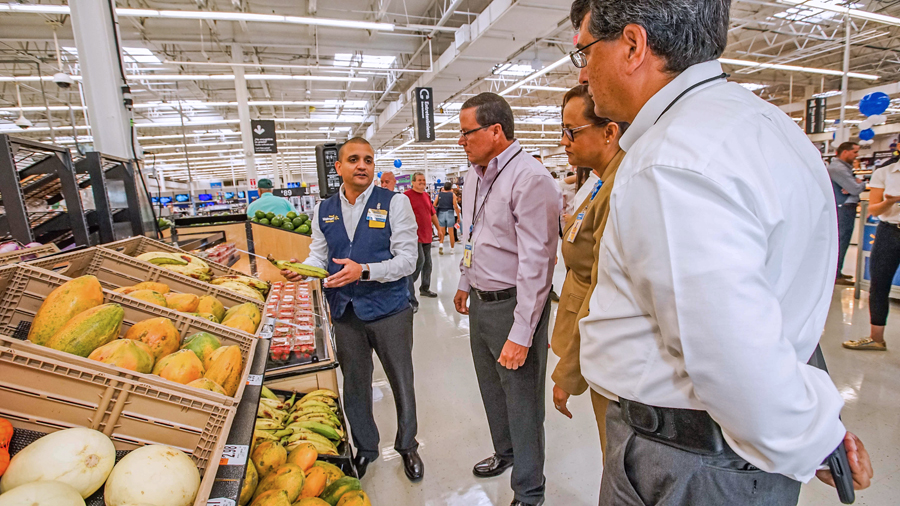 Walmart Puerto Rico announced the renovation of its Plaza del Sol store in Bayamón at a cost of $5.9 million that includes: construction, equipment and improvements throughout the store.
The remodeling of the store "is part of our commitment to continue investing in the Island. This is another sign that our company continues to bet on Puerto Rico and continues to work intensively to promote the creation and retention of jobs, support for local industry and the promotion of commercial activity, and thus contribute to the well-being of its communities," said Iván Báez, director of public and governmental affairs of Walmart Puerto Rico.
The store now has new signage inside and outside, and has an additional 7,000 square feet, which provide wider spaces for merchandise and customer convenience; modern shelves, accessories and equipment; and an LED lighting system, he said.
In addition to the pharmacy, vision center, appliances, general merchandise and clothing departments, the store has renovated areas, such as the deli, and bakery, which now offer Rotisserie-style chicken and baked bread every day. The cosmetics area has also been remodeled and has a more modern and attractive setting, store officials said.
Another new space added after the remodeling is the "Placita Walmart" in the supermarket section, which offers consumers a variety of fresh products, among which are fruit grown on the island.
The Bayamón store also now features several self-checkout terminals.
"We're very proud to continue investing in the present and future of Puerto Rico, as we have done since we opened our first store on the island more than 25 years ago, because we are committed to our customers and the community," said Báez.