Warner Chilcott global restructuring entails elimination of 87 local jobs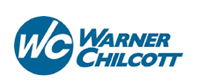 Ireland-based specialty pharmaceutical company Warner Chilcott on Monday announced plans to restructure its European operations and finalize the conversion of its Manatí plant into a warehouse, supposing the elimination of 87 jobs effective mid-May.
The "repurposing" of the Manatí plant will cost Warner Chilcott some $33 million, of which $7 million will go toward employee severance packages, the company said in a statement.
With its announcement, Warner Chilcott became the first pharmaceutical company to scale back operations several months after Gov. Luis Fortuño's administration effected a temporary 4 percent excise on foreign corporations. While the company did not make reference to that in its general announcement, several employees affected by the downsizing told a television newscast that a $60 million expansion planned for the Manatí plant was scratched after the tax was passed.
"Going forward, this [Manatí] facility will primarily serve as a warehouse and distribution service center," the company said in reference to the operation that Warner Chilcott acquired from Procter & Gamble in 2009.
Warner Chilcott will retain its manufacturing and research operation in Fajardo. The company produces women's health-care, gastroenterology, dermatology and urology products for the North American and Western European pharmaceuticals markets.
Its European restructuring will affect operations in Belgium, the Netherlands, France, Germany, Italy, Spain, Switzerland, and the United Kingdom, leaving its Ireland headquarters intact.
The information and documents contained in "News is my Business" are property of this blog. You may not copy, distribute or use this information without the express written permission of this blog's creator, unless it is for personal or educational purposes. Fees for commercial or for-profit use apply.