White House: Biden-Harris admin. steadfast in support of Puerto Rico's recovery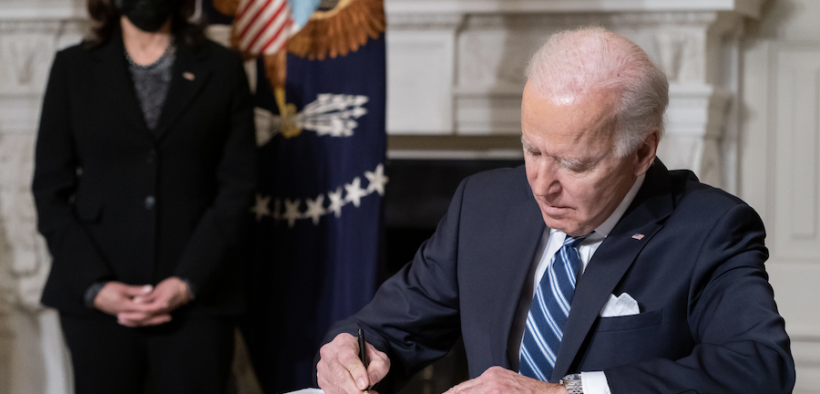 As the U.S. presidential campaigns kick off, President Joe Biden is looking to show his administration's commitment to Puerto Rico's revitalization after a series of natural disasters. In a post on the White House website, titled "FACT SHEET: Biden-Harris Administration Steadfast in Support of Puerto Rico's Renewal," his administration says it is resolute in its support for the island's recovery through everything from economic assistance to environmental recovery initiatives.
The administration has channeled resources toward strengthening Puerto Rico's recovery from a series of disasters. Its investments in the island's economy, infrastructure and public welfare were amplified through key legislation including the American Rescue Plan (ARP), Bipartisan Infrastructure Law (BIL), CHIPS and Science Act, and Inflation Reduction Act (IRA).
According to the White House, "The Bipartisan Infrastructure Law funding has already provided $1.1 billion for dozens of infrastructure projects across Puerto Rico," which span sectors such as transportation, clean water and restoration of earthquake-damaged school buildings. The law also paved the way for more than 600,000 households to have affordable high-speed internet access and started exploring offshore wind resources, the administration said.
Regarding the economy, the administration appointed Deputy Secretary of Commerce Don Graves as the Puerto Rico Economic Growth coordinator. Graves, alongside other key officials, conducted the inaugural Puerto Rico Economic Dialogue with Puerto Rican leaders, where they discussed issues ranging from workforce development to energy resilience.
In support of small and medium enterprises in Puerto Rico, "$109 million in State Small Business Credit Initiative funds" were approved during Graves' visit to the island.
Puerto Rico's government received $4 billion in ARP State and Local Fiscal Recovery Funds to mitigate the public health and economic fallout from the pandemic. The ARP programs have also offered aid, ranging from the expanded Child Tax Credit (CTC) to rent and utility assistance.
The Small Business Administration has also been playing a leading role in stimulating the island's economy by expanding business assistance programs. Likewise has the Treasury Department's Community Development Financial Institutions Fund, awarding $226 million to local credit unions and a loan fund through the Equitable Recovery Program.
The administration says it has been proactive in tackling environmental and health challenges.
The Environmental Protection Agency "has already announced more than $185 million in Bipartisan Infrastructure Law funding to provide clean and safe water across Puerto Rico," stated the White House.
A notable initiative has been the launch of the Task Force Virgin Islands Puerto Rico in collaboration with the U.S. Army Corps of Engineers. The $163 million investment project aims to improve health and safety by reducing contact with polluted floodwaters for more than 26,000 residents and enhancing commercial navigation in the San Juan Harbor.
The administration says it addressed Hurricane Fiona's impact in 2022 with a swift response. In its aftermath, the Federal Emergency Management Agency (FEMA) allocated more than $891 million in emergency funds, benefiting nearly 740,000 households, while the Department of Housing and Urban Development (HUD) contributed $166 million for recovery efforts.
The administration also emphasized that it has focused on streamlining and maximizing disaster recovery funds. FEMA and HUD have allocated substantial funds for recovery from Hurricane Maria in 2017 and the 2020 earthquakes in the island's southwestern region.
Lastly, a key initiative has been the restoration of Puerto Rico's energy grid. Some $12 billion from Hurricane Maria recovery funding is dedicated to creating a more resilient and sustainable grid. The Puerto Rico Energy Resilience Fund, established with $1 billion from the 2023 Consolidated Appropriations Act, the White House said supports the island's objective of transitioning to 100% renewable electricity by 2050.