Wireless carriers preparing to adopt emergency alert system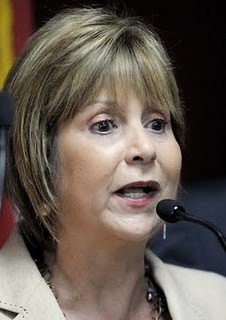 Puerto Rico's wireless carriers, in cooperation with local and federal government agencies, are working toward deploying a platform known as the Commercial Mobile Alerts System, to be able to deliver real-time messages to subscribers in case of an emergency.
Telecommunications Regulatory Board President Sandra Torres said Wednesday that carriers, which currently do not have such capacity, should be equipped to offer the service by April 2012. The CMAS platform should enable wireless service providers to send mass messages without collapsing their systems, she said.
Earlier this year, the TRB chief publicly scolded several carriers that she claimed failed to participate in a tsunami drill that, among other things, called for companies to send text messages to their subscribers about the mock emergency within five and 10 minutes after getting the alert.
However, several companies defended their shortcoming by saying their platforms are not currently programmed to handle system-wide notices. Companies are able to tap into what is known as short messaging service to send messages on a limited basis, but cannot rely on it to send support time-sensitive, mission-critical messages.
"With this new platform, we will have the capacity to send messages in bulk to everybody within the required time. The project should be fully operational by April 2012," Torres said, following a presentation by the Federal Emergency Management Agency, Sprint and AT&T during which they outlined what each is doing to meet the deadline.
During the presentation, it was conveyed that to deliver CMAS messages, work needs to be completed within the carriers' networks, within FEMA's infrastructure, and by handset vendors, which are currently exploring the possibility of software upgrades to allow existing handsets to become CMAS-capable.
As opposed to stateside CMAS services, Puerto Rico's must be able to provide the alert in Spanish, she noted.
It is unclear how much carriers will have to invest to prepare their networks to integrate the required feature.
"We're hopeful that we're going to have the technology necessary to meet our responsibility of communicating to wireless clients the corresponding alerts, as the case may be," she said. "Last month, during the drill, the alert message was not sent because companies do not have the platform needed for that. However, with this new platform, that will not happen again."
About three years ago, the Federal Communications Commission proposed and adopted the network structure, operational procedures and technical requirements in response to the Warning, Alert, and Response Network Act passed by Congress in 2006, which allocated $106 million to fund the program. The CMAS platform feeds from emergency information originating at the federal level, which local government agencies receive and channel to carriers to be sent via messages to consumers.
"With CMAS the notification is immediate and specific because this is about saving life and property," Torres said. "Each company will connect to a central platform."