Wireless competition heats up as summer approaches
The competitiveness level among the island's wireless carriers, which never seems to take a break, is peaking again this week as four of the five industry players turn to the media to announce new devices and services.
On Tuesday, AT&T, the island's largest provider, rolled out more than a dozen new products to kick off the summer season. Claro followed suit with a new messaging service unveiled Wednesday. And Sprint PCS is expected to offer details today of the deployment of its fourth-generation (4G) service on the island. A few hours later, T-Mobile will follow with its own press conference, scheduled just a few days after its stateside affiliate announced the nationwide availability of faster 4G speeds in at least 50 markets, including Puerto Rico.
During a product showcase held at a hotel in Miramar, AT&T unveiled what it expects will be the most sought-after devices in coming months, including a handful of smartphones and portable devices that work on the carrier's expanding 4G network. The portfolio includes: the HTC Inspire, the Samsung Infuse, the HP Veer, the previously launched Motorola ATRIX, the iPad2, the Kindle e-reader and the Garmin GTU 10 GPS tracker.
The new additions respond to AT&T's promise earlier this year to build upon its 4G network, which company General Manager José Juan Dávila told News is my Business is something that is indispensable to meet and exceed growing customer demand.
"We're seeing the beginning of a revolution and these speed increases are going to happen, and fast and AT&T is well-positioned in terms of what it has done and its plan to introduce better devices and enhanced coverage," Dávila said.
Earlier this year, AT&T announced plans to deploy a series of network improvements this year to deploy HSPA+ technology in Puerto Rico and the U.S. Virgin Islands. The unspecified investment adds to the $225 million the company pumped into its wireless infrastructure between 2008 and 2010.
AT&T is in the midst of installing and optimizing about 800 antennas at approximately 400 cell sites to enhance voice quality, reduce dropped calls and deliver more efficient, consistent mobile broadband speeds. AT&T is also increasing capacity at more than 400 cell towers and installing 46 new cell sites islandwide.
Ultimately, the goal is offer consistently fast 4G speeds, which can reach theoretical download speeds of 21 megabits per second. In reality, however, the highest recorded speeds on the network on certain devices are 7 Mbps, Dávila said.
"Clients and the general public are satisfied because we undoubtedly have the fastest network in Puerto Rico and if you want to pull the most benefit out of your equipment, you need a fast network to enjoy the speed and mobility of those devices," Dávila said.
Sprint not far behind

Meanwhile, and not to be outdone, competitor Sprint PCS has been quietly working on network upgrades of its own. It is expected that the company will announce the local launching of its Network Vision strategy, through which it consolidates multiple network technologies into one network to improve speed and performance.
In December, Sprint PCS announced it had "awarded contracts to Alcatel-Lucent, Ericsson and Samsung to bring Network Vision to life by implementing multimode technology to enhance service — coverage, quality and speed — create network flexibility, reduce operating costs and improve environmental sustainability."
The hired companies were to split the infrastructure enhancement project to blanket the nation, but those plans made no mention of which one would handle the Puerto Rico market. Sprint's local plans for 4G likely include wireless infrastructure in the mix, as the carrier has spent the past few years buying spectrum through the Federal Communications Commission and from competitors.
Earlier this week, News is my Business stopped by a Sprint store, where a source said the carrier had been testing the 4G network in recent weeks. While the upgrade should result favorable for customers, the build-out has affected customers, who the source said had been experiencing more dropped calls than usual.
T-Mobile still leads 4G race
T-Mobile USA's local subsidiary, T-Mobile Puerto Rico, was the first local carrier to announce the availability of 4G speeds
and service on the island. In October 2010, the company announced a $50 million investment to improve its islandwide network, which it has continued building upon.
To complement the network enhancements, the carrier has also been unveiling 4G devices of its own, including the newest version of the wildly popular Sidekick and the G2X.
On Wednesday, major stateside industry publications widely reported T-Mobile's announcement that it had doubled the theoretical peak download speed of its 4G network to 42 megabits in at least 50 markets, including several areas in Puerto Rico.
Company officials are expected to reveal details on what the upgrade means for consumers during a news conference slated for noon today.
Claro enhances messaging service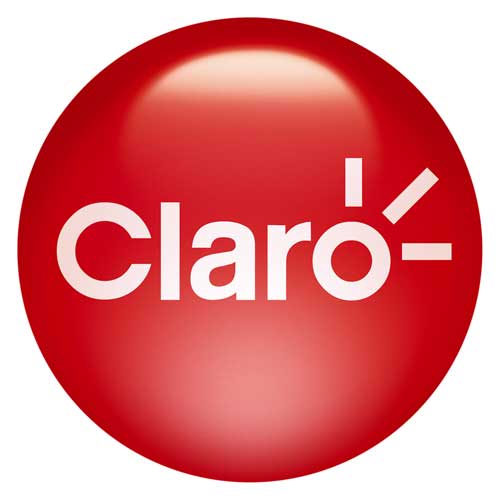 América Móvil's local subsidiary, which also launched 4G service in February, recently teamed up with British messaging provider Synchronica plc to launch Claro Messenger, a mobile instant messaging service that will allow its customers to exchange instant messages with each other using their mobile phones or the Claro website.
Part of the rationale behind teaming up with the provider is that Synchronica's messaging service dissuades churn, or customer migration to other providers, because customers need to create identities would be lost should they move to a competing network operator.
"Claro Puerto Rico has a high proportion of prepaid subscribers in what is one of Latin America's fiercest markets," Synchronica CEO Carsten Brinkschulte said. "As a service, Claro Messenger fosters customer loyalty, and we're thrilled to have once again worked closely with América Móvil to host and launch this churn-busting service."
The carrier has also been steadily introducing new 4G equipment since migrating to the faster platform. Earlier this month, Claro teamed up with equipment maker Samsung to unveil four new Galaxy smartphones to cater to virtually every demographic. The trendy Galaxy Ace, the Galaxy Pro for the business user, the Galaxy Fit for the adventurous techie and the Galaxy Mini for the social butterfly. It also added two HTC smartphones to its lineup that same day. As far as tablets go, Claro added the iPad2 and the Motorola Xoom to its lineup in recent weeks.