Wyndham partners with DNER to protect sea turtles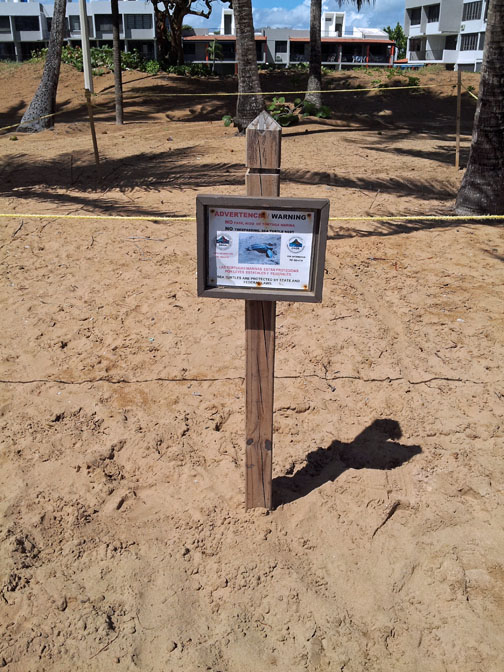 The Wyndham Grand Río Mar Beach Resort & Spa, located along a pristine stretch of beach in Río Grande, has partnered with the Department of Natural & Environmental Resources to create a conservation program for sea turtles, which are currently in nesting season.
The green sea turtle, the leatherback sea turtle and the hawksbill sea turtle, plus whales, manatees and dolphins visit the hotel's beaches annually. The hawksbill and leatherback nest on the shores of the beach and leave their mark, which is why their nests are easy to identify.
The DNER aids the nest until the turtles are born after 60-70 days of incubation. The green sea turtle leaves no mark after nesting, making their nest difficult to locate; for this reason during the nesting season (Feb.-Aug.) no machinery is allowed on the beaches, the hotel said.
As part of the initiative, the Wyndham gets guests involved by issuing them with a card upon check-in that identifies the number of nests on the beach and the expected date of hatching. If during their stay a turtle comes to nest or eggs hatch, guests are invited to admire and help the turtles to nest or to reach the sea. The process is achieved with the DNER's supervision with the goal of safeguarding the turtles' survival.
The first leatherback sea turtle of the season arrived to nest two weeks ago and the turtles are expected to hatch sometime during May. Last year the DNER assisted about four or five nests in the area but every season is different and the numbers can vary greatly, the hotel noted.