Café Yaucono donates 100 coffee trees to growers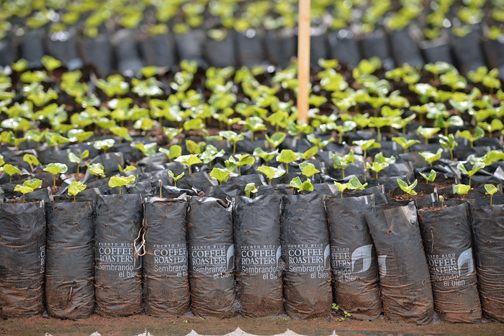 Café Yaucono, along with its parent company, Puerto Rico Coffee Roasters, delivered 200,000 coffee trees to 100 local coffee growers as part of its agricultural program, the companies announced Tuesday.
With a total of half a million trees produced under this initiative and an investment of $250,000, Café Yaucono expects to increase local coffee production by 500,000 pounds this year, or a 12 percent growth when compared to last year's harvest, executive said.
This initiative will generate $2 million in additional economic activity for farmers working the island's coffee-growing region nestled in the mountains, they estimated.
"Through this initiative we have seen the great enthusiasm that coffee farmers have to plant coffee. From traditional farmers who have worked in the local industry for many years, to new farmers with great desire and dedication to planting, cultivating and harvesting coffee in Puerto Rico," said Germán Negron, CEO of Puerto Rico Coffee Roasters.
The supplied coffee trees are Arabica varieties ideal for planting in the mountainous area. As part of this initiative, the company introduced and developed on the island two new additional varieties of Arabica coffee seeds for cultivation. They are resistant to the "Roya" plague and drought, and are expected to become another alternative to address climate change and maximize the island's coffee growing industry.
The 100 farmers who received the trees are part of the company's agricultural program, which aims to introduce new techniques and technologies to improve productivity and maximize income at the farm level. This program featured workshops to discuss techniques for coffee cultivation, pest control and soil management, among other topics. Six workshops have been held monthly since February at the company's facilities in Vega Baja, Lares and Adjuntas.
The cycle will be offered again starting February 2017, company officials said.