Ford opens call for yearly environmental grants program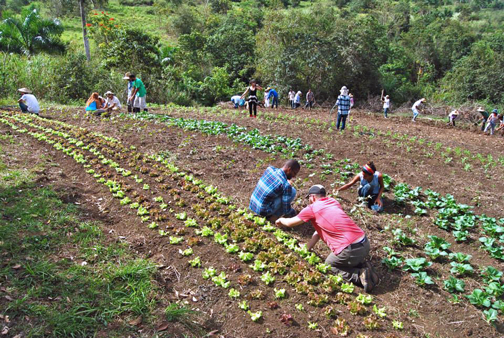 With the aim of empowering communities on the island to pursue a more sustainable future, Ford Puerto Rico launched Wednesday an open call for its annual Ford Environmental Grants program.
The initiative has contributed more than $1.5 million to environmental projects in Central America and the Caribbean over the 15 years that it has been carried out, the automaker said.
For the 2017 edition, grants will be awarded to community environmental projects in the following categories and subcategories: Renewable Energy (hydropower, wind, solar, biomass, tidal, and geothermal); Recycling and Reuse (plastic, tires, car batteries, motor oil and glass); Food Security and Water Conservation (reforestation, watershed and coastal management, community gardens.)
Proponents will have until Aug. 31, 2017 to submit their projects through the designated , where the terms and conditions of the program are available along with the official application form.
"Commitment to sustainability is a vital element of the essence of our company," said Vivian T. Dávila, public affairs and communications manager for Ford Puerto Rico, Central America and Caribbean.
"By promoting projects that positively impact the environment, we encourage the multiplication of collective efforts to achieve a better future for the planet," she said.
A jury of environmental experts will evaluate projects submitted under the established criteria, such as utility and practicality, financial need, originality and multiplying effect.
The projects to be submitted must be in the implementation stage and need a boost for their development. Projects that have not been initiated will not be considered. $40,000 will be distributed among the projects in Puerto Rico selected by the jury.
Different nonprofit organizations, public entities and educational institutions that work in favor of the environment support the Ford Environmental Grants program by distributing the open call and evaluating submissions, the company said.