Y&R launches 'Labstore' division to track shopper trends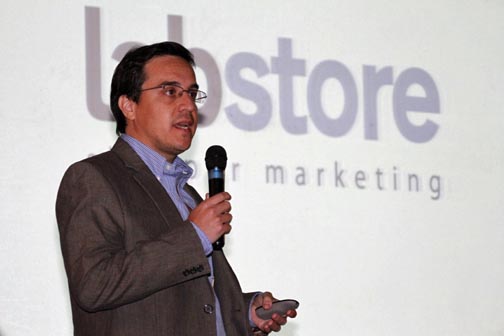 Young & Rubicam unveiled Wednesday its new shopper marketing division, known as Labstore, through which it will develop strategies that "positively engage shoppers at the point of sale."
During the launch event, Damián Rubens, director of Labstore Argentina, explained that shopper marketing is commonly associated with supermarkets and retail stores, but it can also be successfully applied to any other point of sale where buyers interact with brands.
Meanwhile, Y&R's general manager, Iván Santos, explained that the planning stages for a successful shopper marketing strategy are not the same ones used in traditional marketing.
For example, Labstore studies shoppers' behaviors and their interest in buying products that draw their attention, not just products they need. Knowing shoppers is the key to maintaining brand presence in stores and initiating effective transactions.
"This type of marketing continuously evolves to engage buyers when they arrive at the point of sale," Santos said. "Eighty percent of shopping decisions are made at the point of sale. To create better shopping experiences for brands and distributors, establishing a solid connection with shoppers is essential."
Shopper marketing activations may include creative storefront lighting, better arrangement of product shelves or an appealing scent that customers perceive as they enter a store.
"A brand's effort to create better experiences and positively influence buyers in their last-minute decisions creates results," Santos said. "It could be the difference between shoppers knowing your brand and buying your product or moving on. It is taking shopper marketing to the next level, and in Puerto Rico we will be the first ones to do it."
Labstore's opening is part of the agency's 2013 expansion in Latin America. The Y&R division of shopper marketing is also opening offices in México, Argentina, Chile, Perú, Colombia and Brazil, company officials said.
In Puerto Rico, Labstore will be led by director Stella Roque, and the team will have access to all the resources of the division's international network. This will allow Labstore to offer its clients a step ahead in the road to executing innovative marketing campaigns.
Labstore was established in Spain in 2001, when it began working for telecommunications provider Telefónica, and has since developed marketing activations for Dannon, Colgate-Palmolive and other important Spanish companies.