100 Amgen volunteers clean up Fajardo beach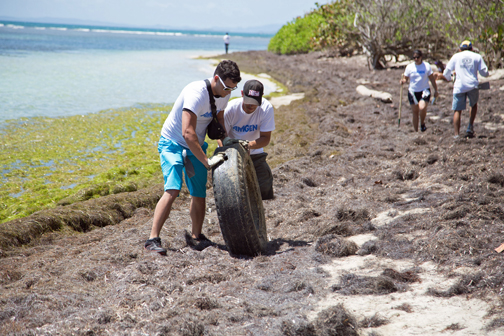 Amgen employees from the Juncos plant and their families got together recently to clean up the coastline of the Cabezas de San Juan Natural Reserve's beach in Fajardo.
Once there, they split into groups led by Puerto Rico Conservation Trust guides to visit the reserve's trails and access Canalejo beach to collect waste on the coastline and those that come ashore along the eastern beach. The Conservation Trust oversees the reserve and its beach.
Volunteers collected about 1,300 pounds of recyclable material (plastic, glass and aluminum), household waste and items like a boat, buoys, foam coolers, fishing nets, disposable diapers and truck tires, among others.
"Activities like this symbolize the need to form work teams and together serve the needs of our island and collaborate on solutions," said Annette Rodríguez, Amgen's senior communications director.