Execs named in tech, advertising, hospitality industries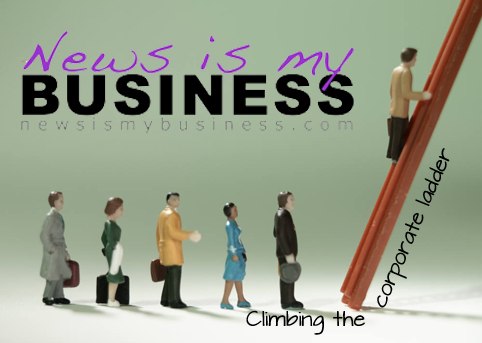 Puerto Rico's technology, advertising and hospitality industries welcomed new executive in recent weeks, as described below:
eGLOBAL names new management team members
The North American company eGlobal, one of the largest operators of ATM's in the hospitality, gaming, and retail industries, announced the appointment of Luis Torregrosa-Rossy and Zacarías 'Zak' Corbridge as part of its Puerto Rico management team in further supporting growth and customer service in Puerto Rico and the Caribbean region.
"Torregrosa-Rossy, a distinguished Puerto Rican with more than 30 years of experience in the hospitality industry and casino operations, and Corbridge, with experience in finance and sales in the United States and other Latin America regions, truly represent eGlobal's commitment to advice and service our Puerto Rico clients towards developing strategic business partnerships," said Jeff Mathews, CEO of Grant Victor, eGlobal's parent company.
"eGlobal is  proud to better serve the Puerto Rico market with the appointment of two excellent professionals of the high caliber of Torregrosa-Rossy and Corbridge," he said.
Based in Kaysville, Utah, and with more than 5,000 ATM's throughout the United States eGlobal provides automated teller machines solutions tailored to the needs of each business, supporting the cash needs of locations, transaction processing, and providing technical support 24/7.
In Puerto Rico, eGlobal has ATM's in the largest hotels and Casinos, including the Ritz Carlton Isla Verde, the La Concha Resort, Courtyard by Marriott-Isla Verde, Sheraton and San Juan Marriott Resort & Stellaris Casino, Best Buy, and other smaller gas stations and retail locations.
Caribe Hilton names new GM
Hilton Worldwide today the appointment of Pablo Torres to general manager of the 917-room Caribe Hilton in San Juan, where he incidentally began his hospitality career as a food and beverage management trainee in 1992.
Torres most recently held the position of general manager of the 304-room Hilton Short Hills located in the suburban bedroom community of Short Hills, New Jersey. Previously, he served as general manager of the 288-room British Colonial Hilton Nassau in The Bahamas.
Torres has more than 20 years of business development and operations experience in hospitality management. From middle to large-scale volume facilities, Torres has held a myriad of key positions with many internationally recognized hotel companies throughout the Caribbean and Latin America. Within Hilton Worldwide, he has also gained ample experience working on projects in the United Kingdom, Europe, Asia and the Middle East.
Torres attended Hocking College in Nelsonville, Ohio, where he received an associate's degree in Hotel and Restaurant Management. Additionally, he attended Cornell University hospitality training programs where he received several certification.
Torres recently relocated to San Juan with his wife of 16 years, Rita, and their two children, Valentina and Juan Pablo.
McCann San Juan names new creative vice president
Following a successful career working in prestigious advertising agencies, Aníbal E. Quiñones has been named creative vice president of McCann San Juan, the company announced recently. Quiñones has racked up numerous international awards for his work in the field and will now head a six-person team at the agency.
"The heart of an agency is the creative area. Aníbal comes with great experience and new blood to inject a new vision of communications solutions to our customers and a new dimension in regard to digital," said Rafael Camacho, general manager of McCann San Juan.
Prior to his appointment, Quiñones worked as associate creative director of Draft FCB in San Juan, as well as senior editor of Young & Rubicam in Miami, and interactive creative director at DDB Latina in San Juan, among other positions. Throughout his career, he has created communication campaigns for the Puerto Rico, Caribbean, Latin America, U.S. Hispanic and U.S. markets.
"I accept the challenge at a time when clients are looking, beyond a striking announcement, for a strategic solution to their problems of communication and marketing challenges," he said. "We're in a business where creative services are not only an integral part of the service we provide to our customers, but the key to make businesses more profitable."
Quiñones graduated Magna Cum Laude from the University of Puerto Rico and is an avid cartoonist.